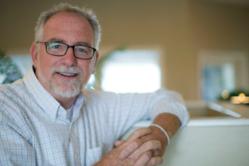 Placentia, CA (PRWEB) March 14, 2013
Convene, a premier Christian CEO Forum organization, announced that Bob Goff, New York Times Best-Selling Author of Love Does and the Founder and Chief Executive Officer of Restore International, will be a keynote speaker at their 2013 CEO Summit to be held in Dallas, TX on April 25 – 27, 2013.
Each year, Convene hosts approximately 150 to 200 prominent CEOs and business owners from across the country for two and a half days of instruction, inspiration, and peer-to-peer interaction. The aim is to encourage and equip business leaders to take the practical steps necessary to lead their businesses to a new level of success and Kingdom significance.
Bob Goff is the Founder and Chief Executive Officer of Restore International, a non-profit organization which was established to address the atrocities and injustices committed against children. Fueled by Bob's passion and vision for finding audacious ways to restore justice to children and the poorest of the poor, Restore's mission is to make a difference on behalf of those who do not otherwise have a voice.
Bob's inspiration has been fueled by the friendships he has developed with others around the world who desire to pursue strategic ways to help people in need. Bob shares leadership in Washington, where his firm is located. He is also an adjunct professor at Point Nazarene University in San Diego.
Founded in 1996, Convene is a dynamic community of Christian CEOs and business owners meeting together to help each other build exceptional businesses, become higher impact leaders, and have greater Kingdom impact through the principle of "iron sharpening iron."