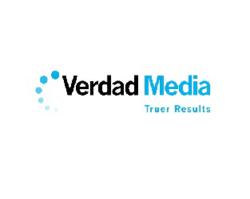 Hartford, CT (PRWEB) March 13, 2013
In 2013, the Internet plays a major role in how customers and clients decide where to spend their dollars and their time. This means that a company's online reputation is of the utmost importance. This reputation can include everything from how a site ranks in search results to what types of keywords are associated with a site in the search box itself. In order to effectively manage this important aspect of online marketing, Verdad Media has introduced MANIS.
MANIS is a proprietary technology that lets Verdad Media clients exercise greater control over how they appear online. By using MANIS, Verdad Media helps their clients to alter related searches, auto-suggest results and Google Analytics bounce rates, all in addition to improving overall search engine rankings, thereby driving more traffic to client sites.
Says Jake Burgess, Chief Search Analyst: "Unlike other SEO techniques, MANIS actually influences search engine results with real data. We were able to develop this technology because of our vast experience with search engines. We know the signals they look for, and we use MANIS to make sure those signals are the ones our clients want them to get."
MANIS can do more then help to manage the reputation of an already established brand. By changing the data that is being sent out to search engines, MANIS can also help rebuild reputations that may have been damaged by past behavior as well. Some SEO techniques can lead to penalties from search engines, which can be majorly damaging for traffic and business. But MANIS can help to repair the damage caused by these penalties and quickly bring penalized sites back to the top of rankings for their most important keywords.
In conjunction with the other SEO services and techniques that Verdad Media employs, MANIS can create huge results in a short amount of time. For any questions or a free quote, contact Verdad Media today.
ABOUT VERDAD MEDIA: Verdad Media, LLC is a full service Internet marketing firm that prides itself on efficient results and excellent customer support. Find out more about their services at http://www.verdadmedia.com.