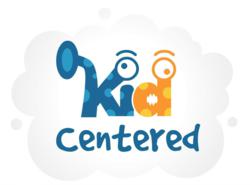 "If every eight-year-old is taught meditation, we will eliminate violence from the world within one generation." - The Dalai Lama
Castle Rock, Colorado (PRWEB) March 18, 2013
KidCentered is proud to announce that founder, Amy Scott Grant will appear on Natalie Ledwells hugely popular web show, "The Inspiration Show" Monday March 18, 2013. Grant, the founder of KidCentered.com will discuss the ways meditation can assist parents and children with behavioral problems such as:

Trouble sleeping
Picking up and cleaning up
Overactive behavior
Acting out
Problems in school
Social challenges
Sibling rivalry
Discipline and defiance
And much more…
"The kids are where it's at right now. This is our next generation of leaders," says Grant.
Law of Attraction guru and Mind Movies co-founder Natalie Ledwell stated, "I have been noticing that not only are younger children naturally intuitive...but even young adults as well, that [say] 'I'm not making a big enough contribution to humanity, how can I do more?' …I want to get these tools into the hands of more young people."
But does a five-year-old really need to meditate? Are middle school children highly stressed and in need of enlightenment? According to the Dalai Lama, the answer is a clear and certain yes. The well-known leader was recently quoted as saying, "If every eight-year-old is taught meditation, we will eliminate violence from the world within one generation."
Parents concerned over recent school shootings and other acts of violence by children and teens are willing to try meditation. "When I heard about the MindTime from KidCentered concept, I got so excited," says Alissa Smith, a New York mother of six. "I really appreciate the fact that there's something to benefit each member of the family. My husband and I have been looking for something like this for some time, and we are definitely getting a lifetime membership."
To learn more, visit http://KidCentered.com
About KidCentered
The KidCentered.com mission is "to center the world...one kid at a time™" by producing high-quality, highly effective MindTime™ meditation audios for children of all ages. KidCentered was created by Amy Scott Grant -- a bestselling author, intuitive spiritual healer, and mother of three. MindTime™ audios from KidCentered are more than just guided visualizations. We don't believe any kid needs "fixing." We simply provide solutions for families who are struggling with specific issues, and we bring resources to families who are committed to self-growth and personal development. To learn more, and to receive our free MindTime™ meditation called "Calm," visit http://KidCentered.com today.
About MindMovies' "The Inspiration Show"
Over 1 million people worldwide have already received "The Inspiration Show" host Natalie Ledwell's free pre-made Mind Movies, which are dynamic moving video vision boards that help viewers visualize and achieve their desires and goals faster and easier than they ever thought possible.