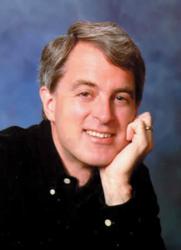 (PRWEB) March 16, 2013
Trinity Broadcasting Network, America's most watched faith channel, welcomes noted Christian researcher George Barna to its signature daily talk and ministry program Praise the Lord. Joined by host Kirk Cameron, Mr. Barna will discuss Christianity in America and the current state of the Church, drawing from his over 30 years of studying trends in faith and how they impact society.
Mr. Barna is the founder of the Barna Group, which since 1984 has provided research and training for churches, ministries, non-profits, and faith-based businesses, helping them to thrive in a changing culture. The Barna Group's research on faith and public opinion is frequently quoted in such major media outlets as USA Today, the Wall Street Journal, Fox News, the New York Times, and the Los Angeles Times.
Relative to Christian media, the Barna Group has provided significant research over the years that has helped TBN to reach more viewers with relevant Christian programming. For example, while Barna found that the number of Americans not going to church was rising by an alarming one million people annually, it also discovered that many of those "unchurched" individuals were turning to Christian media as the primary source of spiritual input in their lives.
TBN Vice President Matthew Crouch noted that the Barna Group's research on faith demographics for specific U.S. cities has helped TBN to establish its most popular networks in key cities like Los Angeles and New York City. "Our ongoing relationship with the Barna Group has helped TBN both with placement of new stations in key demographics, as well as in tailoring our delivery of programming to the needs and habits of today's viewers," said Mr. Crouch.
George Barna is the author of several popular books on faith and culture, including Think Like Jesus, The Power of Vision, and Transforming Children into Spiritual Champions. "We are always thrilled when George Barna joins us on Praise the Lord," said Mr. Crouch, "and I am certain he will offer us some keen insight on the crucial role of believers as 'salt and light' in today's culture."
In addition to George Barna, host Kirk Cameron will welcome Jerry Falwell Jr., chancellor of Virginia's Liberty University, the largest Evangelical Christian university in the world. This special Praise the Lord program will air March 18 at 7:00 p.m. Pacific Time (9 p.m. Central, 10 p.m. Eastern) on TBN. You can also view this and other exclusive TBN programs On Demand at iTBN.org.