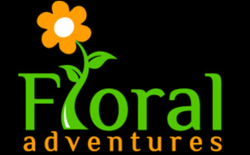 Lake Dallas, TX (PRWEB) March 18, 2013
A Lake Dallas florist shop announces special bouquets are available for birthdays featuring flowers for your loved-one's birth month. Casey Weaver, of floraladventures.com in Lake Dallas, says, "Each month has an assigned 'birth flower' to it, just like a birthstone. For instance, April's flower is primarily the daisy, which has different meanings because it has over 1,200 varieties."
According to multiple sources, white daisies represent purity of heart, mind and soul, and were often used to decorate the hair of maidens or bridesmaids. They can also be used to signify the innocence of children. Red daisies mean hidden or unknown beauty, and orange daisies symbolize warmth and the sunshine of one's life. Although they can be traced back to ancient Egypt, the name daisy comes from Anglo Saxon words meaning "day's eye" for their close resemblance to the sun, along with their trait of opening and closing with daylight. They also foretell the coming of Spring.
"The alternate flower for April," says Weaver, "is the sweet pea. This flower's literal roots are in Italy. They represent delicate or blissful pleasure and they make fine and colorful bouquet elements."
The history of assigning flowers to birth months goes back to the Victorian era. Weaver says while there are some variations, the general acceptance is that January is represented by the carnation (fascination), February the violet (faithfulness), March the daffodil (honesty). May is Lily of the Valley (sweetness), June is the rose (passionate love) and July is the Larkspur (strong bonds of love). August boasts the gladiolus (sincerity), September the aster (love and valor), while October is the marigold (undying love). November is the chrysanthemum (cheerful love) and December is the narcissus (respect).
Floral Adventures is a family-owned and operated business located at 604 S. Lake Dallas Drive in Lake Dallas. Their staff members are floral experts who can advise you on birth-flower choices and cost, on personalizing arrangements, or on mixing and matching things to get the look you want.
Floral Adventures delivers to hospitals, nursing homes, offices and private residences in Corinth, Shady Shores, Lake Dallas, Hickory Creek, Little Elm, Oak Point, Highland Village, Carrollton, Denton and Lewisville. Their arrangements are stunning and long-lasting, and are sure to please your loved one.