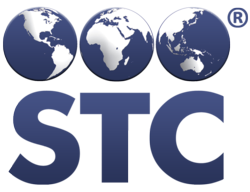 The addition of the forecaster has been enthusiastically embraced by our pediatric providers, and the ability to access such robust clinical decision support as a web service has saved countless hours in development and maintenance resources.
Tucson, Arizona (PRWEB) March 18, 2013
Scientific Technologies Corporation (STC) is excited to announce the release of Open ImmuCast™, a free and open source immunization forecasting web service now available to public health entities in the United States. Open Immucast™ is the open source version of STC's commercial Stand Alone Forecasting algorithm that has been integrated with production immunization registries since 1999. Open ImmuCast™ is backed by STC's more than twenty years of experience in developing immunization evaluation and forecasting solutions. STC's Clinical Decision Support Specialist is a nationally recognized subject matter expert and an invited panelist for CDC's Clinical Decision Support Logic Specification Panel. The significant implementation history of the forecasting algorithm and STC's expertise combine to make Open ImmuCast™ a tried and proven product.
STC's existing client base of eleven state immunization programs currently provides coverage for over 22,000,000 individuals and 246,000,000 immunizations. According to Todd Watkins, President of STC, "Clinical decision support is an essential component of public health immunization systems. As interoperability between public health and clinicians continues to expand in support of preventative medicine, it is even more critical that accurate information is being shared. We are excited to make Open ImmuCast™ available to the public health community who may not otherwise be able to afford it."
Vanderbilt University's Department of Pediatrics and Department of Biomedical Informatics conducted a pilot last summer which integrated STC's Stand Alone Forecaster into Vanderbilt's electronic medical record. Assistant Professor Stuart T. Weinberg, MD FAAP, who oversaw the pilot and developed the technical integration, commented, "The addition of the forecaster has been enthusiastically embraced by our pediatric providers, and the ability to access such robust clinical decision support as a web service has saved countless hours in development and maintenance resources."
Key Open ImmuCast™ features include the following: easy integration with an existing system through standardized messaging (SOAP); forecast is based on the Advisory Committee on Immunization Practices (ACIP) guidelines, including Recommended, Minimum Acceptable, Past Due, and Maximum Dates a patient is eligible to receive the immunization; evaluation of patient's immunization history and flagging of invalid doses with the invalid reason as well as returns warnings for vaccinations that are incorrectly administered but not indicated for re-vaccination; and easy to use configuration screen that accommodates state-specific forecasting preferences and/or variations from the ACIP guidelines without requiring user to modify standard ACIP schedules. Open ImmuCast™ is capable of considering complicated scenarios including: combination vaccines evaluated by vaccine group; single antigen Measles, Mumps, Rubella evaluated towards MMR series; consideration for live vaccine intervals; seasonal influenza recommendations; vaccines given off-label which may still be counted towards series; combination DTaP/Td/Tdap history and new 2010 Tdap guidelines; Polio Dose 4 administered prior to or after 2009 guideline changes; and automatic moving of patient to catch up schedule as needed
An optional Open ImmuCast™ service offering is available from STC for public health jurisdictions preferring to outsource its sustainment and evolution. This service includes: phone and web access to STC help desk and forecasting subject matter experts; expert guidance during product integration with your existing system; optional on-site support for implementation, integration and/or training services; software and schedule updates available within 30 days of ACIP published guidelines; participation in STC's forecasting client consortium including monthly scheduled client calls with other public health jurisdictions using the STC forecasting service; ability to provide input for product enhancement through consortium; and a standing annual invitation to the STC Annual User Group Meeting which includes all STC immunization registry, forecasting, and disease surveillance clients coming together to share best practices and to help establish the STC product road map for the coming year.
For more information about Open ImmuCast™ please visit http://immucast.stchome.com/.
About STC
STC's goal is to ensure healthy populations through partnership, expertise, and applied use of information technology. In the early 1990s STC was one of the first adopters of the value of immunization registries and the data that could be used for decision support to augment clinical practice, targeting the reduction and impact of vaccine preventable disease on children. With the support of physicians, organizations, and policy and vaccine experts, STC's public health and software professionals led many of the early efforts and best practices to implement statewide registries. The efforts continue today as over 250 million vaccine encounters are retained in the immunization registries of STC and their state public health partners. Increasing the value of these national health data assets is a primary goal of STC through the next decade.