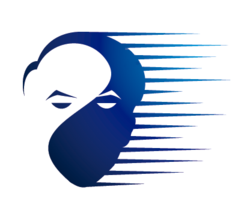 New site helps track down pictures online of people by using face recognition technology.
Los Angeles, CA (PRWEB) March 26, 2013
Scramble Face is a new face recognition service being launched March 8th, 2013 by VersusMedia, an innovative technology company based in Los Angeles, CA, USA. The new website will allow privacy-concerned Internet users to browse the web and check whether any of their photographs have been published online without their knowledge and permission by their friends, family, or anyone else. All one needs to do for this is to register on scrambleface.com and upload a few of their 'face profile' pictures before getting a detailed report of their photographs online.
This service, conceived by the Scramble Face team comprising of veteran Internet users with 15+ years of experience, roots from the positive and negative experiences that they have faced in the online world. While they recognize that the Internet can be the ultimate avenue for knowledge, learning, and networking, they are grimly aware of the bitter effects that the web can have for many individuals who may face humiliation and embarrassment by what their friends and others publish online.
"We cannot truly stop others from posting pictures online. The only thing we really can do is attempt to protect our self-image on the Internet. So we wanted to give people a way to know where pictures of themselves are online," says VersusMedia founder Ryan Vinson.
This service, he adds, would help individuals guard themselves from an unwanted negative image on the Internet. A number of employers tend to check out potential employees on social media networks in order to understand their personality and interests. This service would thus help individuals figure out what employers are looking at and protect themselves from being rejected. Scramble Face is, therefore, not just a tool of immense interest to companies and organizations but is likely to help support a huge number of individuals as well.
"In the near future, companies will be able to market directly to individuals by face recognition alone. We have no real ability to prevent our pictures from ending up online, either on websites, blogs, or on the social media network, and being tagged with a location. Additionally, with continued advancement in the face recognition technology, it is becoming easier for anyone to be tracked," he says.
Scramble Face has scanned over 25 million photographs already from forums and message boards. It will soon be extending its reach to social networks and other image websites.
Those interested in receiving early bird offers will find coupon codes offering as much as 50% discount on each scan simply by visiting the company's website and checking out their Facebook page.
About Scramble Face
Scramble Face is the latest concept from VersusMedia's CEO Ryan Vinson designed to give people a peace of mind. The service was created to help monitor and protect people's photo reputation online. Scramble Face has been a year in the making, as private web servers have been scanning and cataloging images online. The website plans to start posting purchased scanning reports in Spring 2013. For more information, visit http://www.scrambleface.com or write to info(at)scrambleface(dot)com.