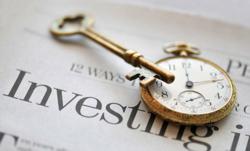 "There are many advantages to owning a custom toll free number as opposed leasing one or even using a local area code number"
Irvine, CA (PRWEB) March 25, 2013
Tollfreenumber.ORG, a California-based company and major toll free number provider, has outlined the benefits of having a toll free number in a recent interview from their website (linked here). While many small businesses over the years have doubted the effectiveness of a toll free number, given small budgets and lack of staffing, tollfreenumber.org says that these particular businesses are actually the ones who can benefit the most from an 800 number.
"There are many advantages to having a toll free number as opposed to a local area code number," stated Logan Marshall, founder of Tollfreenumber.org. "However, sadly, many businesses, especially smaller ones, don't feel that they can afford an 800 number or that the numbers are not a good return on their investment. This couldn't be further from the truth. Quite often small to mid-sized businesses are the ones that can get the most out of toll free numbers given that they can help build a national presence, enhance reputability, and remove all of the geographical limitations that may be holding them back. There are a number of reasons why getting a toll free number can be a good choice for virtually any business, organization, or group."
Tollfreenumber.org has also recently released an informative eBook and has revamped their site to provide the public with more information about the benefits of owning a toll free number. They also express how to select a number that is ideal for your needs.
Tollfreenumber.ORG specializes in assisting small businesses by providing low-cost toll-free phone numbers that require no additional hardware and can be routed to any phone. Businesses can use the company's website to search for available custom phone numbers in the 800, 888, 877, 866 or 855 area codes. The company also offers additional business services through its Virtual Telecenter, which provides 24-hour live answering, among other services. Tollfreenumber.ORG is based in Irvine, Calif., and was founded in 1999. The company serves more than 100,000 customers throughout the United States. For more information on getting a toll-free customized phone number for small business use, contact Tollfreenumber.ORG at 1-800-951-9411, or visit the company's website at http://www.tollfreenumber.org/advice-toll-free/.