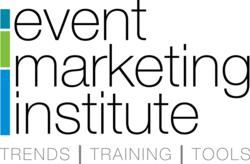 "The follow-on impact of an initial sales conversion is an important area for marketers to consider when creating their event programs," notes EMI President Kerry Smith.
Norwalk, CT (PRWEB) March 26, 2013
Nine out of Ten Consumers Become Regular Customers After Events
Spending on Experiential Marketing in 2012 was Twice the Average Among Billion-Dollar Brands
Agency Revenues up 12% in 2012 – first double-digit year since 2007
The results of the second-annual EventTrack study are out and they show continued robust growth of experiential events as a strategy for breaking through marketing clutter and driving business results.
Launched last year by the Event Marketing Institute (EMI) and Mosaic Experiential Marketing, EventTrack 2013 is the only study of its kind that surveys event participants, event sponsors and event creators to benchmark best practices, document growth and chart the use of experiential events as a marketing strategy among consumer and business-to-business brands.
Copies of the EventTrack 2013 Executive Summary can be downloaded from the EMI website: eventmarketing.com.
To view full release, please click pdf attachment on right.