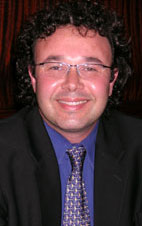 The best candidates are men or women who are in relatively good shape but are bothered by a large fat deposit or loose abdominal skin that won't respond to diet or exercise.
Houston, Texas (PRWEB) March 28, 2013
Dr. Berzin's private practice, located in the Texas Medical Center, specializes in reconstructive surgeries, including what's known popularly as a "tummy tuck," or abdominoplasty. Berzin himself has over a decade of experience in plastic surgeries of all kinds. Even his office manager, the talented Lisa Thompson, has a wealth of experience in the field.
While many surgeons keep themselves distant from patients, Dr. Berzin takes client responsibility very seriously. He insists on meeting patients face to face before even considering surgery, he reports, and takes the time to form trusting bonds before performing any procedures. In major surgeries, like abdominoplasty, the doctor and his excellent staff provide a sturdy support network for those considering the procedure. Patients are given a wealth of information, facilitating well-informed decisions about their own goals and options. Cosmetic surgery candidates are given a rigorous screening to ensure their safety and well-being, as well as thorough follow-up support to ensure a complete recovery.
The Baylor-trained surgeon is celebrated for his attentiveness in and out of the operating room. Abdominoplasty patients are treated to multiple in-person consultations as a measure of patient safety. He is an engaged member of the American Society of Plastic Surgeons and prides himself on his scruples, which is certainly a factor in the rapid growth of his practice. Patients are given a realistic view of the risks of the surgery, and the support staff is conscientious in advising and preparing patients in proper aftercare following all cosmetic procedures.
Meticulous from top to bottom, Berzin produces results as he helps patients shape their bodies. In his care, patients don't just find a slimmer body or tighter abdominal muscles, but also greater confidence in themselves and a treasure trove of information about their health and well-being.
For more information on Dr. Berzin's Houston practice and abdominoplasty procedures, visit his website at: http://www.drberzin.com/abdominoplasty.html.