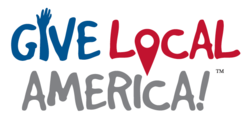 60 percent of the donors who gave to local charitable groups during Kimbia-powered giving days were new donors, proving the effectiveness of website, social media sites and mobile giving and promoting a new era in grassroots philanthropy
Austin, Texas (PRWEB) March 27, 2013
Today, Kimbia announced that in just the last 90 days, more than 30 community foundations have signed up to participate in the first national, online giving day, "Give Local America," organized by the Council on Foundations. On the designated day in May 2014, these local foundations and many others registering in coming months will ask people to support local nonprofits of their choice. This type of event has been highly successful when conducted by individual community foundations. In 2012, up to 60 percent of the donors who gave to local charitable groups during Kimbia-powered giving days in their communities were new donors, proving the effectiveness of website, social media sites and mobile giving and promoting a new era in grassroots philanthropy.
Donations received during this event will be amplified with millions of dollars in matching funds from a national pool that Give Local America is raising. With more community foundations signing on each week, the event is on track to raise millions of dollars, benefiting thousands of nonprofits and ultimately hundreds of thousands of local recipients.
The Council on Foundations selected Kimbia as its fundraising and marketing partner because of its flexible, scalable fundraising platform and deep understanding of how to make it easy for community foundations, nonprofits and donors to achieve their goals. Kimbia's fundraising platform can be branded and configured uniquely for each community foundation that participates in the giving event to help create a highly relevant and engaging experience for all donors, which is more likely to foster philanthropy. In contrast to competitive solutions, all funds raised on the Kimbia platform during the event will be deposited directly with each community foundation, and all donor data will be accessible to the individual community foundation as well.
Community foundations that used Kimbia's Match Day solution in 2012:

Raised up to $14.4M in a single day, $1M in just 19 minutes and single gifts of $2.5M;
Attracted up to 15,000 donors;
Doubled the amount of funds raised and tripled the participation rate of the prior year; and
Funded up to 900 nonprofits per event.
"The momentum continues to grow across the country, from Boston to Palm Beach to St. Louis to Sacramento, for this game-changing type of event," said Dan Gillett, CEO, Kimbia. "We're making it very easy for community foundations to participate with webinars, training, capacity building, match day toolkits and board presentations. We encourage everyone to commit to this great event and get signed up today!"
About Council on Foundations
The Council on Foundations (http://www.cof.org), formed in 1949, is a nonprofit membership association of grantmaking foundations and corporations. Council members include more than 1,700 independent, operating, community, public and company-sponsored foundations, and corporate giving programs in the United States and abroad. The Council's mission is to provide the opportunity, leadership, and tools that philanthropic organizations need to expand, enhance and sustain their ability to advance the common good.
About Kimbia
Kimbia provides the most powerful and flexible online fundraising and event management tools in the marketplace today, empowering nonprofit organizations and community foundations to significantly increase giving, participation and advocacy through online, social media and mobile channels. Based in Austin, Texas, Kimbia is proud to support more than 5,000 customers to date. Just a few of Kimbia's Community Foundation customers include Communities Foundation of Texas, The Boston Foundation, The San Diego Foundation, The Miami Foundation, Community Foundation of Sarasota County, Community Foundation Serving Richmond & Central Virginia, Lancaster County Community Foundation, Telluride Foundation, Centre Foundation, and Community Foundation for Greater New Haven. For more information, visit http://www.kimbia.com.
# # #