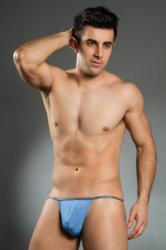 Deadgoodundies has already supplied several movie, TV and theatre companies with invisible underwear for their stars
(PRWEB UK) 27 March 2013
The actor, who plays snappy dresser Don Draper, has apparently been asked to wear underpants beneath his character's slinky Sixties suits - because Jon's penchant for going commando is too revealing.
This Friday, March 29, Hamm will be on the cover of Rolling Stone http://www.rollingstone.com/movies/videos/jon-hamms-rolling-stone-cover-shoot-behind-the-scenes-20130326 magazine, ahead of the start of the sixth season of Mad Men on April 7th.
Since an insider at AMC, who air the show, revealed the request (http://www.denverpost.com/television/ci_22832922/jon-hamm-asked-wear-underwear-mad-men-set) the focus has sharpened on Hamm's anatomy, and Deadgoodundies.com wants to help all concerned.
"We've already heard that two major underwear brands (including Jockey, which is one of our top sellers) have offered to dress Mr Hamm's privates more discreetly. Deadgoodundies has a suggestion that should please everyone," says DGU founder Adam Davies.
"A man who likes to go without underwear will be loath to wear traditional men's boxers, shorts, even briefs. But DGU has a number of products that provide invisible, gentle support that's the next best thing to being naked. For example, we stock the HOM Plume string. When that launched it was the lightest men's thong in the world. Buy the right size Plume string in nude and only you need know you're wearing it. Plus you'll avoid that unfortunate 'squirrel down your trousers' look that can happen when you're not wearing anything!"
Another nude option is the Manstore M278 Tower String in nude, which has 30% elastane to create a feather light touch and second skin fit that 'gathers everything up front'.
Adam also suggests the Big Boys thong, which comes in seven colours and has a flat tanga waistband, a soft Lenzing modal pouch and thong back - or any of the huge range of thongs and tangas from South American brand Joe Snyder, which is famous for making the most of a man's package without visible lines under clothes.
Deadgoodundies has already supplied several movie, TV and theatre companies with invisible underwear for their stars. "And the proof that they work perfectly is that you've never seen them on stage or screen!" he laughs.
Company Information
Deadgoodundies is an online only retailer stocking the best in designer men's underwear and swimwear from all over the world including: (in alphabetical order) Big Boys, Body Art, Bruno Banani, Bum-Chums, Clever Moda, Doreanse, Ergowear, Gigo, Gregg Homme, HOM, James Tudor, Jockey, Joe Snyder, MaleBasics, MANstore, Mey Bodywear, Mundo Unico, Nils Bohner, Obviously For Men, Olaf Benz, Pikante, PUMA, Skiny, Sloggi, Solar TanThru and Zoggs. DGU also stock selected loungewear, socks, T-shirts and more from their best selling brands.
DGU are incredibly media friendly and always have high res images on hand for fashion pages and samples for photo shoots as well as expert comment and market insight from partners Adam and Jane.
For more information contact DGU PR Jane on 01743 271615 (international +44 1743 271615) or email pr(at)deadgoodundies(dot)com.