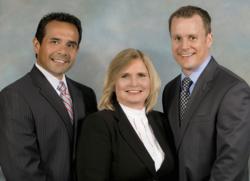 Fountain Valley, CA (PRWEB) March 28, 2013
The Orange County LPL financial advisors at IWM Partners will host a two-hour educational retirement planning workshop on Wednesday, April 24 at Mimi's Cafe at 18461 Brookhurst Street in Fountain Valley. Those interested in more information can call IWM Partners at (714) 962-8000.
The complimentary dinner focuses on sound financial strategies that may help attendees invest retirement assets for income, growth potential and stability, choose distribution methods, make the most of income streams, address different strategies and issues of timing and much more.
IWM Partners regularly hosts educational workshops on retirement planning at colleges in the Orange County area as well as local restaurants such as Mimi's Cafe. The workshops give the Orange County wealth advisors an opportunity to go beyond their client base with retirement planning education.
In addition to the retirement planning workshops, IWM Partners also offers general financial workshops featuring guest speakers at its Fountain Valley office. The guest speakers present on a different topic every month in the one hour workshops.
Past workshops have included How to Help Our Aging Parents, Medicare 101, and Transforming Social Security into a Winning Retirement Strategy. The full workshop listings can be found on the IWM Partners' website, and anyone interested in attending these workshops can RSVP on the website or by calling (714) 962-8000.
About IWM Partners
With more than 40 years combined experience and working with more than $150 million of advisory assets through LPL Financial, Shawn Hochuli, Barbara Stowell and Michael Hernandez, CFP®, have the necessary skills to help clients feel at ease while navigating these unpredictable financial times. From investment management and estate planning, to insurance and tax strategies, the Orange County LPL financial advisors at IWM Partners help clients move comfortably into retirement. Learn more at IWMPartners.com.
The financial consultants at IWM Partners are registered representatives with and Securities and Advisory services offered through LPL Financial, a Registered Investment Advisor. Member FINRA/SIPC.