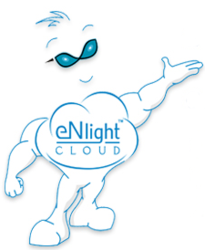 We provide the only true Cloud in the market.
Edison, New Jersey (PRWEB) March 28, 2013
bodHOST, one of the pioneers in web hosting and currently hosting nearly 2 million domains worldwide, today took the battle to the Big Guys by declaring its cloud as "quite unique and unmatched by any other."
WHY MOST CLOUDS ARE NOT "TRUE" CLOUDS
Quoting standards published by the Object Management Group (OMG) -- the foremost computing standards organization in the world, of which bodHOST is a contributing member -- the bodHOST CEO, Probal DasGupta, made the bold claim that most clouds in the market today are "not Clouds in the true sense, because they do not fulfill all the characteristics of a true Cloud." OMG reportedly lists the following necessary requirements that a cloud should exhibit: (a) on-demand self-service, (b) ubiquitous network access, (c) resource pooling, (d) rapid elasticity, and (e) pay per use. DasGupta claimed: "No Cloud today is truly pay-per-use, because the customers are not billed by a true measurement of use. For instance, use is measured in terms of resources allocated even if much of those resources remain unused." Asked whether this is true of Amazon, he said "Absolutely. The only exception today is our eNlight Cloud that charges customers only for resources actually consumed, and excludes idle allocation."
However, that is not all. eNlight has another huge advantage over every other Cloud in the market, and it is really this technology that makes bodHOST's unmatched pay-per-consumption model possible.
HOW ENLIGHT IS UNIQUE
The secret is a technology called Vertical Auto-Scaling. While every other Cloud requires customers to request and/or release resources either from a control panel or though their proprietary API calls, eNlight does it automatically for the customer. No APIs to be written; no software modification required; no inefficient manual intervention called for. eNlight automatically senses when an application is reaching its resource limits and allocated more resources. By the same token, when an application no longer needs all the resources it has been allocated, eNlight automatically de-allocates the same.
This is not only a huge advantage over other Clouds, but it also allows eNlight to charge customers by actual resource usage, thereby eliminating any charges for idle resources. In order to ensure that the customer is not charged for even an idle minute, billing done every minute.
For more information on eNlight, please visit our website.
TRADITIONAL HOSTING
bodHOST continues to cater to its large body of traditional hosting customers through cost-effective dedicated web servers, shared web servers (Linux and Windows), reseller hosting (Linux and Windows) and virtual private servers (Linux and Windows); and, will also continue to reward its large reseller network.
CLOUD HOSTING
Cloud computing is a parallel focus, with enterprise clouds (public, private and hybrid clouds) in scope, all powered by bodHOST's flagship, patent-pending eNlight cloud platform, which uniquely provides automatic vertical scaling of resources, matched by none other at this time. A range of cloud services, including Data Center as a Service, Disaster Recovery as a Service and Desktop as a Service, are offered, with persuasive cost options for small and medium sized businesses. The company's server farm in their Chicago data center is currently being amplified to support this expected growth.
ABOUT BODHOST
bodHOST, established in 1999, was one of the pioneers in web hosting in the U.S., and today manages almost 2 million domains worldwide, and offers a wide range of hosting solutions, both Cloud based (eNlight, VMware, and Hyper-V platforms), as well as traditional solutions like Dedicated Servers, Virtual Private Servers, Shared Servers, Server Mirroring Solutions, Load Balancing Servers and shared hosting services to businesses, professionals, and individuals. bodHOST continuously innovates in technology, and its eNlight Cloud provides auto-scaling for true pay-per-consume model unique in the industry at this moment. The company's latest foray is in the South American market with the establishment of a presence in Santiago, Chile.
Disclaimer: The names of actual companies and products mentioned herein may be the trademarks of their respective owners.