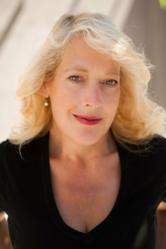 Hiring a marketing director or traditional advertising agency can be a prohibitive step for a growing business. As "The On Call Marketing Director," I provide needed support without the usual overhead costs.

--Kristin Taylor
Portland, OR (PRWEB) March 31, 2013
Advertising agencies are the heart and soul of Kristin Taylor's professional life. After working in agencies in Memphis, TN and Portland, OR, she started BOC Advertising in Portland in 1991. It was there she learned the strengths and the weaknesses of the agency model.
Taylor is now serving clients as "The On Call Marketing Director." As principal of Kristin Taylor Marketing, she offers clients the services usually performed by a marketing director. She focuses her outreach with clients in growing businesses who value marketing for their products and services but don't want to keep a marketing director on payroll. This allows the clients a high level of service and results without the traditional cost.
Taylor has a particular strength in branding, having invented the interactive "Brand Voice Workshop" with her BOC partner, Dan Cox. Taylor's services focus on creating written marketing plans, including strategies and tactics as well as vision and mission statements. She places high priority on client goals and measurement of those goals. She goes on to supervise the execution of all marketing tactics, ranging from creative to social media. As a result of her experience as an advertising agency owner, she has working relationships with many resources in the advertising and marketing community in Portland. She prides herself on bringing together the right team for each client.
"It is my goal to become a trusted resource to my clients," Taylor said. "I love the process of marketing, but being 'The On Call Marketing Director' goes far beyond the traditional marketing and consulting model. It allows me to become a part of my clients' business and work from the inside out."
According to Sarah Stebbins, a current client, working with Taylor allows her to focus on her business while Taylor supports her with marketing expertise. "Partnering with Kristin Taylor is far different than working with a traditional marketing consultant," Stebbins said. "Kristin takes the time to understand my business and has worked with me to align my goals and vision. She truly is part of my team."
Taylor is currently working with consumer products as well as business-to-business clients. She is also speaking to business groups, addressing the topic of "The Steps to Building Your Business Brand."