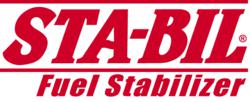 "Lawn mower racers are not fools." Bruce Kaufman, "Mr. Mow It All" U.S. Lawn Mower Racing Association President.
Northbrook, IL (PRWEB) March 31, 2013
The U.S. Lawn Mower Racing Association (USLMRA) will mark its 21st birthday on April 1 by celebrating America's favorite day of pranks and foolishness by honoring its 21-year Title Sponsor STA-BIL® Fuel Stabilizer, recognizing the use of renewable fuels and preparing for a weekend birthday celebration at Charlotte Motor Speedway during the Food Lion AutoFair.
"We're celebrating April Fool's Day as 'April Fuels Day' in honor of STA-BIL® Fuel Stabilizer, America's number one selling fuel stabilizer as we get ready for a race weekend at the legendary Charlotte Motor Speedway," said Bruce Kaufman, "Mr. Mow It All" USLMRA President. "Lawn mower racers aren't fools. They want to protect and preserve their fuel while preventing corrosion and water damage, just like millions of boaters, classic car enthusiasts, and RV owners who lengthen the life of their fuel with STA-BIL® every day, throughout the year. "
USLMRA 21st Birthday activities will take place throughout the April 6-7 Race Weekend at the Food Lion AutoFair at Charlotte Motor Speedway including STA-BIL® giveaways from Gold Eagle's Engine Answerman, Bobby Cleveland, driver of the World's Fastest Lawn Mower and racing mower action at speeds up to 50mph.
"'April Fuels Day' is also a good time to note that ethanol is the first major step for renewable fuels," Kaufman added. "That means folks have to handle and use their fuel differently and use preventive measures including proper storage and additives."
Founded on April 1, 1992 the USLMRA sanctions and presents organized lawn mower racing across America including the 15-race STA-BIL® Lawn and Garden Mower Racing Series and a network of 50 Local Chapters and Affiliated Clubs hosting more than 250 sanctioned races nationwide every year. STA-BIL® lawn mower racers compete in ten classes with all cutting blades removed for trophies, points and bragging rights. For mow info please visit http://www.letsmow.com
The Food Lion AutoFair annually attracts more than 100,000 visitors, features nearly 50 car club displays and offers a surplus of automotive parts and memorabilia for sale or trade. There's also a collector car auction conducted by Dealer Auctions Inc. and more than 1,500 collectible vehicles of all makes and models will be available for sale in the car corral that rings the 1.5-mile superspeedway.
Food Lion AutoFair is open from 8 a.m. to 6 p.m. Thursday-Saturday and from 8 a.m. to 4 p.m. Sunday. For tickets or additional information about Food Lion AutoFair or other events at Charlotte Motor Speedway, call 1-800-455-FANS (3267) or visit http://www.charlottemotorspeedway.com.