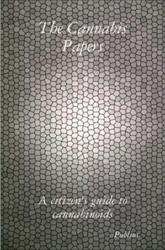 Experimental evidence accumulated during the last decade supports that cannabinoids, the active components of Cannabis Sativa and their derivatives, possess anticancer activity.
Chicago, IL (PRWEB) March 31, 2013
The Pink Ribbon campaign is a prime example of raising awareness; from our local grocery stores to national advocacy efforts, the Pink Ribbon signifies action, hope and overcoming.
The authors of a book on cannabinoids and the Cannabinoid System (CS) applaud these efforts. They also cite a decade long research summary, "Cannabinoids: A new hope for breast cancer?" (MM Caffarel, et al, 2012), detailing how a CS-null hypothesis is not tenable.
"The null hypothesis, the idea that one can defeat breast cancer without cannabinoids and the Cannabinoid System, is no longer believable," noted Bryan W. Brickner, publisher and co-author of the banned science book, The Cannabis Papers: A citizen's guide to cannabinoids (2011).
"To defend the null hypothesis would be like arguing the world is flat," quipped Brickner, "The Cafferal abstract states it clearly: 'Experimental evidence accumulated during the last decade supports that cannabinoids, the active components of Cannabis Sativa and their derivatives, possess anticancer activity.'"
The abstract continues: "Thus, these compounds [cannabinoids] exert anti-proliferative, pro-apoptotic, anti-migratory and anti-invasive actions in a wide spectrum of cancer cells in culture. Moreover, tumor growth, angiogenesis and metastasis are hampered by cannabinoids in xenograft-based and genetically engineered mouse models of cancer."
"It gets clear," concluded Brickner: "The time to add cannabinoids to the Pink Ribbon campaign is here. There's no scientific basis for pot politics in cancer care; to win the war on breast cancer, one fights with a Cannabinoid System – not against it."
Video Attachment:
Medical Marijuana Stops Spread Of Breast Cancer, NBC NEWS (2010)