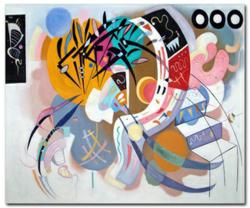 New York, NY (PRWEB) March 31, 2013
CanvasPaintings.com is the online art gallery featuring hand painted canvas creations by highly skilled professional artists. All of their work can be 100% customized. Order any famous art and have it recreated in the size that best fits any space.
Choose from thousands of pieces of recreated art, original pieces, or order a customizable canvas that best suits the design needs of any decor. Choose from their extensive collection of tribal, abstract, landscape, modern paintings, and much more.
Most art galleries only give the option of purchasing what they have in stock, which is where CanvasPaintings.com online art gallery stands apart from their competition. Find a canvas creation that is the style, but not the right size simply place a custom order. Order by style, size, and color as well as ordering single pieces or larger pieces that span up to five panels in width.
CanvasPaintings.com has delivered to over 50,000 satisfied customers since they opened in 2007. They continue to grow and expand by sourcing skilled artists that are the best in their field from all over the world.
As one of the first online art galleries in the world CanvasPaintings.com has perfected the ordering and shipping process. Average custom painting is created within 5 business days. All pieces arrive ready to hang and they provide free shipping to all of their customers worldwide.
To view their online art gallery and see their latest specials go to CanvasPaintings.com.