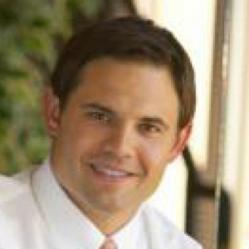 To stay at the top of the field of dentistry, we have to constantly educate ourselves
Coeur d'Alene, ID (PRWEB) March 31, 2013
Coeur d'Alene dentist, Dr. Ben Gates, of the North Idaho Dental Group, has once again been voted among the area's best dentists. Spokane CDA Living has published the results of their 'Area's Bests', listing categories ranging from realtors to doctors, each selected by those in their respective fields. This honor has been given to Dr. Gates in five of the last six years.
Coeur d'Alene native, Dr. Benjamin Gates DDS, returned to the area in 2002 to open Gates Dentistry and has since joined with two other area dentists to found the North Idaho Dental Group.
Dr. Gates believes in the importance of cultivating "comfort and trust" with his patients, while providing a high degree of technical knowledge and ability. He continues to pursue the highest quality education for the benefit of his patients in the Coeur d'Alene area, and holds accreditations, not only from the ADA (American Dental Association), AGD (Academy of General Dentistry), ISDA (Idaho State Dental Association), AACD (American Academy of Cosmetic Dentistry) and Invisalign, but also participates in Study Club's from Spokane and Seattle, as well as clubs that focus on Periodontics and Endodontics.
"To stay at the top of the field of dentistry, we have to constantly educate ourselves," says Dr. Gates.
Dr. Gates is also an advocate and practitioner of sedation dentistry, for those who require it. This type of dentistry focuses on the comfort of the patient, leaving little or no memory of their treatments.
In 2011, Dr. Gates founded the North Idaho Dental Group along with Jim and Paige Landers DDS. This dental group is dedicated to individualized care in a trusted environment. Their expertise is in cost-effective family dental solutions, which range from simple cleanings and bridges, to complex cosmetic and implant dentistry.