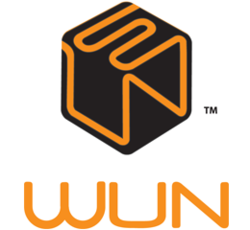 New York, NY (PRWEB) March 31, 2013
WUN Systems, LLC, a workspace technology provider with offices in Los Angeles, New York, Miami and Toronto announces newest product and service package, WUN 360°. WUN 360° gives workspaces and executive centers the total technology package to successfully implement and integrate WUN's products and services into their business center spaces. WUN 360° delivers Products + WUN on Demand + MAX + WUN REV + WUN Academy.
"We wanted to give our clients the complete package," says Jim De Vico, COO at WUN Systems. "WUN 360° gives workspace operators everything they need to run their workspace, including all products, flexible terms, complete control to optimize productivity, strategic marketing support, and on-going training." WUN currently services workspaces worldwide with its inclusive product line, including Voice, Data, WiFi, Cloud Services, Internet, Security, Virtual 2GO and WUN Meetings.
Flexible agreement terms, no up-front capital, and business agility adds to WUN 360°'s appeal. Also known as the total technology package, WUN 360° features a strategic monthly marketing subscription to WUN REV. WUN REV delivers the power platform business and executive centers need to create new revenue streams and increase conversions. For additional support, WUN 360° provides clients complete access to ongoing training and support via live and recorded webinars, weekly tips, social media updates, online manuals, and a full product and service curriculum.
ABOUT WUN
WUN Systems provides workspaces with data, telephone systems, VoIP, Wi-Fi, internet, security and cloud products designed specifically for executive suites in over 80 cities across North America. WUN Systems' voice and cloud-based technology products enable workspace providers to deliver enterprise-grade products and services to executive suite clients. For more information, please call WUN at 877-986-2801.