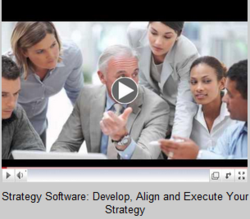 Y-Change Inc. was built on the belief that companies thrive best when their organization's goals and objectives are cascaded and tied directly to specific programs and projects.
Highland, Utah (PRWEB) April 30, 2013
Strategy-Keys.com, a top business strategy website, announces a partnership with Y-Change Inc. to promote Y-Change's strategy software suite.
Y-Change Inc. is a top provider of software technology that transforms business strategies into aligned targets, performance measures, initiatives and projects. Their software has been refined over a twelve-year period with client companies who are front-runners in the aerospace, technology, consulting, education and health-care industries.
Strategy-Keys.com reports that, "Y-Change provides an integrated product suite that links strategies to objectives, integrates portfolios and projects and facilitates synchronized decision making and accountability all through an organization."
Once officers, managers, and employees are jointly "on the same exact page," they all contribute to the accomplishment of the strategic goals.
Y-Change provides the following benefits:
Everyone in the corporation realizes how they link in to the larger picture. People, organizations, projects and portfolios are all lined up to the goals and strategies of the organization.
Provides Real-Time Reports
Leaders and others see real-time scorecards status updates of all plans in one location.
Results stream in from all around the organization. There are countless reports, with personalized filters that may be generated with the report wizard.
Promotes Agility
As people, projects and organizations begin utilizing agile strategic management principles, they learn and adjust.
With Strategy Bridge Builder change approvals, coordination, alignment and interaction are efficient and automated.
Involves all Organizations and People
Everyone has a home page in Strategy Bridge Builder wherein they can discover their tasks, plans, portfolios, projects and progress reports.
Workers and teams stay aligned through real-time threaded discussions, status reporting, actions and meetings.
The tool integrates with MSOutlook allowing for seamless sending of automatic emails for selected timeline, deliverables, action items, meetings and phase gate events.
Documents can be saved in repository with check-in, version control and key word search, or can be connected to existing applications such as internal file sharde drives and MS Sharepoint
Helps to Manage Portfolios
Leaders select, plan, supervise and track a portfolio's lifecycle from idea to execution
Accounts for Projects
Organizations align, track, manage, and account for all projects
Gantt charts, risks, deliverables, phase status, heat maps and custom dashboards allow for company-wide visibility and expeditious reporting.
Projects can be organized by project types (e.g., six sigma, software development)
Established in 1998, Y-Change's online management tools have been at the forefront of web-based technologies, creating the "edge" necessary to succeed in today's volatile market. Visit the Strategy-Keys.com page below or call 510-516-3190.