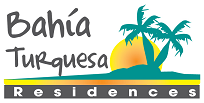 Phoenix, AZ (PRWEB) April 26, 2013
Bahia Turquesa Residences knows that planning a vacation is no simple matter. People are so focused on the big picture things, the tickets, the reservations and more, that they oftentimes forget the little things, like simply packing items for the trip itself. Armed with the following tips, Bahia Turquesa Residences hopes to better prepare travelers for the 2013 summer travel season.
To begin with, unless the trip is longer than a week, take only what can fit in a carry-on bag. Because the bag is with the person during the entire flight, there is no chance of it getting lost, or sent onto the wrong flight. Of course, when luggage is in the person's possession, they should always keep it in their sight at all times. It is incredibly easy for a thief to walk away with luggage in a busy airport, right out from under the nose of a distracted individual.
Bahia Turquesa Residences also recommends that travelers personally identify their luggage as well. A sticker, or a sewn-on patch, will help individuals be able to identify their luggage immediately. There is nothing more inconvenient than being stopped in customs because of a luggage mix-up.
People tend to over-worry about what to bring, clothes-wise. The general rule of thumb that Bahia Turquesa Residences recommends is three tops and three bottoms. If a person is careful and doesn't dirty an outfit, mixed around a bit, that's over a week's worth of clothing; and this also applies to cold-weather traveling, as instead of packing heavy jackets, pack extra tops and layer them.
Bahia Turquesa Residences advises travelers to leave expensive equipment at home...or get used to carrying it in their hands. There are professional pickpockets out there who earn a living stealing from airports. They can make off with a laptop, and iPod, or a camera in a blink of an eye, and once gone, there is little to no chance of recovery. If expensive equipment must be taken along, individuals should carry it with them, at all times.
Bahia Turquesa Residences belongs to one of the largest developments in the Guanacaste region of Costa Rica. All properties are inviting and comfortable, packed with features like swimming pools, full kitchens, verandas, cable TV, and laundry facilities. This is the ideal location for a Costa Rican summer getaway!
*****
Playas del las Palmas
Centro Comercial El Pueblito
Playa del Coco - Guanacaste
Phone: (506) 2 670 1326
Email: sales(at)playasdelaspalmas(dot)com
Website: http://www.playasdelaspalmas.com