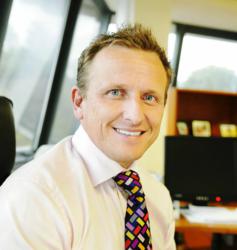 We are proud to be a local business and it is fantastic that we have been able to help so many charities that are close to us
(PRWEB UK) 2 April 2013
Autonet Insurance are pleased to announce the Autonet Charity Committee has raised £40,000 to help charitable causes both nationally and locally since its first introduction in 2010.
The Autonet Charity Committee was first set up in November 2010 after staff and directors wanted to give back to the local community. As a local business Autonet passionately strive to help and support local charitable causes and organisations in the local and wider community.
The first fundraising event that took place was for Children in Need in 2010 which raised £1,678. This was successfully raised by holding a dress down day and different staff events. This was a positive step for Autonet and encouraged staff to form a committee which would raise much needed funds for worthy causes. Autonet employees contribute as a whole with their efforts to organise events through sheer dedication and enthusiasm to raise as much funding as possible and to offer a great deal of support in times of need.
Throughout 2010 - 2013 staff have requested charitable causes that would benefit from a donation. National charity events that take place each year have also been supported.
The charities Autonet have donated to include the Cheethams Children Centre, Arch North Staffs, Burslem Park, Douglas Macmillan and Breath of Life. National charities include Comic Relief, Help the Heroes, Children in Need, Poppy Appeal and Sport Relief.
Karen Hancox-Barringer, Chairperson of the Autonet Charity Committee said: "Since the committee was set up in 2010 we have continued to fundraise for charitable causes which will benefit from our donations.
"We hope to raise as much money as possible throughout 2013."
Ian Donaldson, Managing Director of Autonet Insurance said: "It is great to see how much money Autonet has raised for different charities.
"We are proud to be a local business and it is fantastic that we have been able to help so many charities that are close to us.
"The charity committee have held fundraising events that have been successful which has raised a lot of money.
"I have no doubt that we will raise even more money next year."