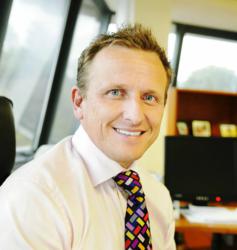 As a business we will look into our current strategies and make sure that all customers are happy with the service they receive
(PRWEB UK) 3 April 2013
Autonet Insurance, the UK's largest independent van insurance broker is pleased to announce they are working with Customer Experience Management Solution ServiceTick in a bid to target customer feedback and online behaviour.
Autonet have been using ServiceTick to capture real-time feedback from customers across all channels and across each and every customer touch point. A combination of ServiceTick IVR, SMS, and Web Survey responses are being collected inside ServiceTick's Reporting Console. This will be a representation of the real-time customer experience across Autonet.
ServiceTick has been implemented across four departments at Autonet, Customer Service, Renewals, Sales and Audit. ServiceTick has been implemented across four departments at Autonet, Customer Service, Renewals, Sales and Audit. The results for February were positive with 996 surveys being requested and 678 of Autonet customers responding. Overall the results were extremely positive with each department scoring over 90%. The Net Promoter Score (NPS) divides customers into three categories Promoters, Passives and Detractors, which then measures company performance throughout the categories. The score stood at 52.89, comparing this to the industry average of -6, Autonet are ahead of the industry in terms of recommendations.
Moving forward this solution will be used every quarter throughout the year in a bid to help to target areas and improve the customers overall journey.
Paul Yallop, Executive Sales Director at ServiceTick said: "ServiceTick are hugely excited to be working with Autonet, who will be using Service Tick's full range of capability to measure service effectiveness and levels of customer satisfaction across the entire operation.
"We're really proud to be working with such a forward-thinking Insurance Broker, who is plainly putting the customer at the heart of everything they do inside the business."
ServiceTick has proven that measuring customer satisfaction is vital to see which areas of the business can be improved and how Autonet's current procedures and strategies can be enhanced.
Ian Donaldson Managing Director of Autonet Insurance said: "Looking back at last month's results from ServiceTick has shown that overall Autonet customers are happy with the service they receive.
"According to the Net Promoter Score Autonet scored an impressive 22.58 which is fantastic given the average score is -6.
"As a business we will look into our current strategies and make sure that all customers are happy with the service they receive."