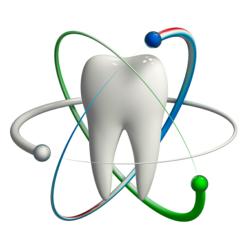 more people are receiving radiation treatment - they need up-to-date oral care for complications of radiation
Houston, TX (PRWEB) April 15, 2013
With our aging population, more people receive radiation treatment and need private care for the side effects. Midtown Dentistry is part of a new wave of dentists offering private care for radiation complications and medications to help the patients through their journey. Dr. Penchas is using a new rinse Caphosol to treat patients with mouth sores and ulcers from radiation. The oral health in cancer therapy guide is the new hallmark for such therapy. It is published by the Cancer Prevention and Research Institute of Texas.
Radiation is a common treatment for tumors in the head and neck. It is used alone or in combination with surgery and chemotherapy. Generally the radiation is given once a day five days per week. Radiation has side effects that can injure and hurt the person receiving the radiation.
Side Effects of Radiation:
Mucositis - the skin of the mouth is inflamed and ulcers are common.
Hypogeusia - taste loss that can be permanent
Xerostomia - radiation of the salivery glands results in low to no saliva and the resulting tooth decay
Osteoradionecrosis- poor bone healing and serious bone destruction - this is a permanent side effect
Trismus - contraction of the muscles and inability to open the mouth
Treatment of Side Effects:
Up until the last few years, most of the treatment of radiation side effects in the mouth has been provided by the radiation departments. With the growth in numbers of patients and complications, it has been harder for these providers to deal with the oral side effects. Dentists with special training in dental oncology such as Midtown Dentistry in Houston, Texas are picking up the treatment of these needs.
Explains Dr. Penchas - a Dental Oncologist: "Oncologists don't have the manpower or time to deal with this growing problem - and they are glad to refer their patients to a private setting where they can have this dealt with"
New Medication for Radiation Side Effects:
There are several new medications used to treat the inflammation and ulcers in the mouth. One of the new rinses recommended by Dr. Penchas is Caphosol. " This prescription mouth rinse keeps the mineral balance in the mouth - reducing infection and pain. We are seeing wonderful results"