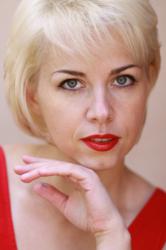 Anaheim, California (PRWEB) April 08, 2013
Ageless Derma celebrates the joy of youthful skin with a special giveaway contest. The doctor recommended skin care line of products is giving away a $200.00 Ageless Derma gift certificate to be used on their web site for any products. The contestants must like and/or follow the company on either its Facebook or Twitter page and enter the words "I want to win" in order to be eligible to win the freebie. There is no purchase necessary to enter. The giveaway contest at AgelessDerma will run for four weeks. Winners are chosen from their Facebook and Twitter sites, where the names will be announced.
Contestants wanting to enter the giveaway can find DrSkinSpa's Twitter page .
The Ageless Derma comprehensive anti-aging line includes four core products:
Ageless Derma Stem Cell and Peptide Anti-Wrinkle Cream: Clinically tested with proven results, this revolutionary product is the first in the industry to use unique, stem cell technology combined with peptides, vitamins and other ingredients derived from nature. No chemicals. No artificial ingredients. Just noticeable results produced by nature's components.
Ageless Derma Retinol and Vitamin K Eye Cream: Uniting effective concentrations of Retinol, the purest form of Vitamin A, and Vitamins C, E, and K, this eye cream smoothes wrinkles and fine lines, fades dark circles, and improves skin texture around delicate eye area within weeks.
Ageless Derma Anti-Aging Intensive Skin Brightener: Scientifically formulated to lighten discolorations in the skin such as age spots and freckles, the high concentrations of natural and botanical ingredients such as Alpha Arbutin, Nacinamide, BioWhite, Belides, Liposome, and Licorice will safely fade these dark spots within weeks.
Ageless Derma Anti-Aging Mineral Makeup: Unique to Ageless Derma, this is the only mineral anti-aging makeup line designed to prevent and diminish wrinkles, and heal and strengthen skin, while concealing flaws with satiny, smooth results. This mineral makeup is paraben-free and contains a broad-spectrum SPF to protect your skin from the sun's rays. Containing botanical ingredients derived from nature such as Vitamins A and E, Ageless Derma Mineral Makeup also contains additional anti-oxidants and anti-inflammatories; especially important for sensitive skin.
Ageless Derma guarantees product potency by protecting natural and sensitive ingredients from sunlight and air with proprietary packaging. Specifically created to protect product ingredients,
Ageless Derma utilizes an airless pump to package its products and avoid using harmful, synthetic preservatives. Your skin will love these fresh, potent, active ingredients inspired by nature.
The prize is non-transferable and non-refundable. Contestants must be over the age of 18. Winners will be chosen at random from tweets and Facebook Follows received.