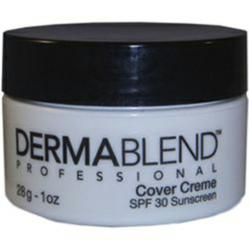 "What sets Dermablend makeup apart from other concealers is the ability to match shades to specific skin tones and combine a Dermablend concealer with a Dermablend foundation for perfect,
Anaheim, California (PRWEB) April 02, 2013
The reviews are in and they are absolutely flawless. Covering skin imperfections is no longer a problem. DrSkinSpa.com now offers Dermablend, the best skincare product available for major coverage. Offering over 4000 products hosted by 100 brand names, the physician owned and operated team at DrSkinSpa.com adds Dermablend Foundation products to its comprehensive skincare offerings. Sharing over 30 years combined experience, the professional team at DrSkinSpa.com evaluates and chooses skincare products based on scientific data and effectiveness. Dermablend foundation and concealer products offer world-renowned, clinically proven, celebrity-approved products.
Camouflaging skin conditions and imperfections including mild redness, noticeable scars, tattoos, rashes and more has made Dermablend Makeup the finest provider of corrective makeup since 1981. Created by an American dermatologist to cover skin flaws and conditions, Dermablend Concealer products are the #1 Dermatologist Recommended brand for unequaled coverage.
Dermablend makeup is dermatologist tested, non-comedogenic, non-acnegenic, allergy tested, fragrance free, smudge-resistant, and offers up to 12 hours of wear. Dermablend foundation products offer high-performance coverage and wear and have a renowned reputation with the medical community, skincare professionals, and celebrity makeup artists.
Dermablend makeup offers products with unrivaled performance including Dermablend Foundation Smooth Indulgence SPF 20 which covers mild Rosacea, redness, and uneven skin tone. Dermablend Concealer Smooth Indulgence SPF 20 covers dark circles, blemishes, bruising, and hyperpigmentation. For a smooth and natural finish, Dermablend Makeup Smooth Indulgence Mineral Finishing Powder minimizes redness and evens skin tone. Dermablend Skin Perfector Anti-Wrinkle and Firming Primer is clinically proven to reduce fine lines while restoring elasticity and firmness.
Dermablend foundation and concealer products offer everyday use while covering unsightly veins on legs, visible scars, and tattoos. Dermablend Concealer Leg & Body Cover SPF 15 disguises tattoos, spider veins, stretch marks, burns, scars, and bruises with unparalleled results. Dermablend Makeup Cover Crème SPF 30 hides birthmarks, Rosacea, pigmentation disorders, scars and bruising. These skin conditions can be hidden and look as if a Hollywood makeup artist did the job.
To see the amazing results of Dermablend concealer products, "Go Beyond the Cover" with a quick click to Youtube.com and join almost 12 million viewers to see the miraculous coverage of Zombie Boy's tattoos. Using Dermablend Makeup Leg and Body Tattoo Primer and Dermablend Makeup Leg and Body Cover SPF 15 along with other Dermablend concealer products, a miraculous transformation occurs when Zombie Boy's head-to-toe tattoos are covered - like he never had them.
Featured in major magazines, Dermablend foundation application tools were highly-touted in the December 2012 issue of People Magazine. A well-known celebrity makeup artist spotlighted in the Redbook October 2012 issue recommended Dermablend Concealer Quick Fix. Real Simple Magazine September 2012 issue drew attention to Dermablend Concealer Leg & Body Cover, also used by a Hollywood makeup artist. The June 2012 issue of Allure Magazine recommends Dermablend Concealer Leg and Body Cover SPF 15 for covering tan lines.
"What sets Dermablend makeup apart from other concealers is the ability to match shades to specific skin tones and combine a Dermablend concealer with a Dermablend foundation for perfect, natural-looking coverage," stated Dr. Farid Mostamand, founder and owner of DrSkinSpa.com.
Whether a bride wanting to cover that shoulder tattoo for her special day, or the desire to mask uneven skin tone or cover unsightly veins, Dermablend foundation carries a tint for every skin color and can easily match specific needs with its full-range selection of coverage products.
For more information about Dermablend, visit DrSkinSpa.com.
About DrSkinSpa.com:
The professional team of scientists, researchers, physicians and estheticians at DrSkinSpa.com offers an extensive selection of well-researched and evaluated premium, spa-quality skincare, hair care, cosmetics and additional beauty products for women and men. Free consultation with an esthetician is available online or through the call center. DrSkinSpa.com offers free domestic shipping, a 14 day money back guarantee, a rewards points purchase plan, and a 120% price protection guarantee. To order visit http://www.drskinspa.com or call toll free 877-777-1940. DrSkinSpa.com is based out of Anaheim, California.