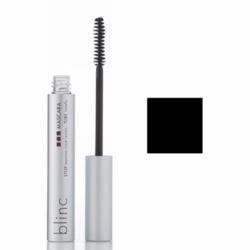 "Blinc Black Mascara lasts much longer than most other mascaras do, "said Laura Smith, Esthetician at SkinBeautyMall.com. "The mascara need only be applied once a day, as it lasts and lasts until you are ready to remove it!"
Anaheim, California (PRWEB) April 09, 2013
SkinBeautyMall.com, the skin care and make-up Internet retailing giant, is proud to add blinc Mascara Black to their huge inventory of product offerings. The skin care e-commerce company focuses on bringing clinically proven, anti-aging discoveries to its customers via their premium skin care and beauty products.
With the addition of blinc black mascara to their line, SkinBeautyMall.com can now offers its customers a quality mascara that will not smudge, run, flake off, or be removed by water. Tears, rainy weather, or sweating will not remove this water-resistant mascara. blinc Mascara Black has a tube-forming technology that ensures it lasts all day long, until it is removed at the end of the day. Its removal is easy, with a gentle tugging or peeling off aided by the use of warm water on the fingers or with a washcloth.
The key ingredients in blinc black mascara is an acrylic copolymer, known for its strength, elasticity, and its transparent appearance. Since blinc Mascara Black is not a traditionally made oil-based mascara, it does not tear, flake or smudge, nor does it infiltrate the skin. This greatly lessens the chance of eye irritation or infection as can happen with other types of mascara. This makes blinc black mascara a good choice for contact lens wearers, eyeglass wearers and those with sensitive eye issues.
Because blinc Mascara Black forms tiny tubules around the lashes, more volume is attained in addition to longer lashes being formed. The result is a look of radiant, thick eyelashes. Extra mascara can be added to the tips of lashes to further extend their length. There are a variety of application methods for the blinc Mascara Black depending upon the overall look users wish to achieve.
"Blinc Black Mascara lasts much longer than most other mascaras do," said Laura Smith, Esthetician at SkinBeautyMall.com. "The mascara need only be applied once a day, as it lasts and lasts until you are ready to remove it!"
About SkinBeautyMall.com:
The SkinBeautyMall.com skin care and makeup company is doctor-owned and operated. The company utilizes the latest science-based technology and proven ingredients to choose only the most effective ingredients for their products. SkinBeautyMall.com offers a 14-day money-back guarantee and a unique 120% price protection. Free samples and free esthetician consultations are also offered.