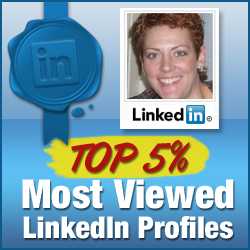 We expect 2013 to be a huge success as well and we fully intend to utilize LinkedIn as a prominent social media platform to reach our customers and form great relationships with other companies in our market.'
Oceanville, New Jersey (PRWEB) April 02, 2013
Recently, LinkedIn reached a new milestone: 200 million members.
Of those members, Codingcertification.Org was amongst the top 5 percent in having the most profile views.
"This is a great accomplishment for our small, but growing company. It is testament of the growing interest in the field of Medical Coding. More so, it is validation of the trust that is being placed in the authority and quality of the products and service that is provided by CodingCertification," adds Laureen Jandroep,CPC, CPC-I, CMSCS, CHCI,CPC-H, president and owner.
CodingCertification engages their prospects and leads through the various groups they belong to, by posting relevant and updated information in the area of medical coding. Posts relate to the company updates and new product releases, as well as valuable information on laws and certifications and products from the AAPC, which is the nation's largest training and credentialing organization for the business side of medicine.
"The company has experienced tremendous growth in 2012, and we hit the ground running in 2013 with new products and courses, and by adding reciprocal reseller agreements with huge names in the medical arena.
We expect 2013 to be a huge success, as we continue to offer more courses and certifications to our students. We intend to use social media platforms such as LinkedIn to reach our customers and to form great relationships with other companies in our market."
CodingCertification.Org provides both free and paid online products and services to their students pursuing certification and continued education in the Medical Coding field.
About CodingCertification.Org
Laureen Jandroep, CPC, CPC-I, CMSCS, CHCI,CPC-H created and manages the company with a dedicated and talented team of experts with the mission of making medical coding an attainable goal in a warm and friendly environment.
She has worked in health care for over 26 years, has been involved in medical coding for the last 15 years with a specialty expertise in teaching medical coding.
For more information on Medical Coding and this article, visit http://www.CodingCertification.Org