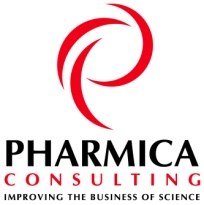 Gil's talk will be one of the more cutting edge talks we have had on this topic.
Princeton, NJ (PRWEB) April 23, 2013
SharePoint has become a recognized investment across the life sciences industry, in which its capabilities have been acknowledged for improving work place practices and enabling them to be done more efficiently and effectively. This has generated increasing awareness for the need to have collaboration standards and best practices, along with the development of new capabilities that can further leverage this investment.
To help the industry better understand how SharePoint can be effectively used in multiple life science environments, Pharmica Consulting is proud to host its 8th SharePoint User Conference for the Life Sciences Industry. Gil Velez, Associate Director, Enterprise Content and Collaboration Management (ECCM), Global IT at Celgene has been added to the agenda as a speaker.
"We are glad to have a company like Celgene share some of their SharePoint best practices," said Greg Cohee, Partner with Pharmica Consulting. "They have experienced tremendous growth over the past years and have been a model to other biotechs across the industry. We are looking forward to hearing how they have leveraged SharePoint and hope that others can benefit from hearing about their applications."
"Gil's will be one of the more cutting edge talks we have had on this topic." said Matt Kiernan, Partner with Pharmica Consulting. "He'll be talking about Celgene's journey moving from a legacy LiveLink shop to leveraging SharePoint as an enterprise collaboration and content management platform. While many other companies have done similar things, Celgene is leading the industry in the use of SharePoint for validated applications."
"Like most new technologies, many companies have been waiting for companies like Celgene to lead the charge and set new precedents" adds Matt Hendricks, Principal Consultant at Pharmica. "I think the concept is great and it's nice to see companies beginning to use SharePoint to support regulated processes."
Those interested in learning more about Pharmica Consulting's service offerings can visit http://www.PharmicaConsulting.com. To request additional information about this SharePoint Conference, please contact Greg Cohee at 215-579-1650 or Julie Thomas at 215-272-2082.
About Pharmica Consulting: Pharmica Consulting, one of the life sciences industry's leading consulting firms provides a variety of offerings designed to help pharmaceutical and biotech clients achieve true Operational Excellence. Consultants at Pharmica invest the time needed to truly understand a client's specific challenges—and tailor solutions to help them create a more profitable business environment. Pharmica Consulting knows how to build effective strategies—and deliver against those strategies as promised.