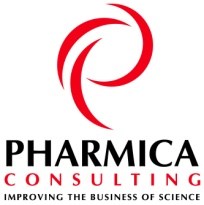 Novartis' presentation will really help people see the power of SharePoint and better understand what else they can do with it.
Princeton, NJ (PRWEB) April 16, 2013
SharePoint has become a recognized investment across the life sciences industry, in which its capabilities have been acknowledged for improving work place practices and enabling them to be done more efficiently and effectively. This has generated increasing awareness for the need to have collaboration standards and best practices, along with the development of new capabilities that can further leverage this investment. To help the industry better understand how SharePoint can be effectively be used in multiple life science environments, Pharmica Consulting is proud to host its 8th SharePoint User Conference for the Life Sciences Industry. Shrihari Kularni, Global SharePoint Lead, and George Vailakis, Sr. Systems Analyst, at Novartis Consumer Health, Inc. have been added to the agenda as speakers.
"First of all, I'm very happy to have Novartis back on the agenda," said Greg Cohee, Partner with Pharmica Consulting. "They presented at one of our first SharePoint conferences four years ago and they have been one of the early implementers of custom solutions. I think the work that Shrihari and George are doing confirms the trend we are seeing across the industry, where companies are increasingly using out-of-the box SharePoint functionality and custom workflows to improve traditional, paper-based approval processes. They are very excited about sharing their ideas and I'm very much looking forward to hearing their talk."
"They will be talking about leveraging metadata, InfoPath forms, and workflows to streamline the approval and management of digital marketing submission requests." said Eric Lake, Partner with Pharmica Consulting. "The thing that is so exciting about Shrihari and George's work is that they are not just building sites and workspaces, but they are using some of the more advance SharePoint features to improve the management of their business processes, which not many companies do yet. I think the other attendees will benefit greatly from this presentation."
"This is definitely a trend we are seeing with SharePoint," adds Julie Thomas, Senior Consultant at Pharmica. "We have been getting a lot of requests for business process automation. I think Novartis' presentation will really help people see the power of the platform and better understand what else they can do with it."
Those interested in learning more about Pharmica Consulting's service offerings can visit http://www.PharmicaConsulting.com. To request additional information this conference, please contact Greg Cohee at 215-579-1650 or Julie Thomas at 215-272-2082.
About Pharmica Consulting: Pharmica Consulting, one of the life sciences industry's leading consulting firms provides a variety of offerings designed to help pharmaceutical and biotech clients achieve true Operational Excellence. Consultants at Pharmica invest the time needed to truly understand a client's specific challenges—and tailor solutions to help them create a more.