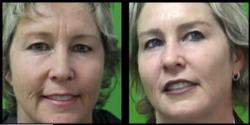 "People still love Brooke Shield's gorgeous eyebrows. And Kim Kardashians brows have almost developed a cult following."- Good Morning America
Los Angeles, California (PRWEB) April 12, 2013
The beauty trend of fuller, thicker brows has been turning heads as its being seen more and more on celebrities and high fashion runways.
Bold eyebrows made their statement at New York Fashion Week 2013. They were seen on the models of designers like Marc Jacob, Narcisco Rodriguez, Jason Wu, Timo Weiland, Belstaff, Reem Arca and Monika Chiang.
Fuller eyebrows were also a popular look seen at London Fashion Week, Chanel, Proenza Schouler, Altuzarra and Stella McCartney. The list of bushy brow muses include models like Lily Collins, Cara Delevingne and celebrities such as Kim Kardashian, Kiera Knightley, Anne Hathaway, Natalie Portman, Megan Fox, Brooke Shields and Audrey Hepburn.
Not everyone can grow their own lush set of brows. Dr. Sanusi Umar, a Los Angeles dermatologist and hair restoration surgeon, performs a highly specialized eyebrow hair transplant using his uGraft procedure system which solves this dilemma.
Conventional techniques use follicles taken from areas of the head where hair grows the thickest. However, these hairs can look very artificial in the brow area. A second concern is the high risk of scarring following the procedure.
Dr. Umar is a world leading expert in advanced Follicular Unit Extraction where follicles from other areas of the body to replicate natural growth patterns. His uGraft technology and techniques allow these grafts to be harvested with great precision and safety.
His eyebrow hair transplant surgical techniques often include hair from the nape of the neck, and possibly leg hair. The results are permanent and the risk of scarring is extremely minimal compared to older versions of eyebrow hair transplant surgeries.
Dr. Umar's work has been referred to as biomimetic since his outcomes "duplicate mother nature."
His eyebrow hair transplant procedure has been featured in KNBC News 4 in Los Angeles, Elle Magazine and even on Good Morning America.
MEETING TODAY'S DEMAND FOR FULLER, THICKER OR STRAIGHTER BROWS
The look of today's brows has a thicker shape, but nonetheless well groomed and well defined. This gives the face more depth, serious and distinction.
The British Association of Plastic, Reconstructive and Aesthetic Surgeons share an interesting perspective.
"Upward curvature of the eyebrows was considered to be an attractive feminine feature in the past. We are finding that more and more women are looking for a flatter, straighter, more masculine look." This may have "to do with the increasing equality of the sexes. Women are subconsciously favoring a masculine brow."
Dr. Umar's eyebrow hair transplant methods are versatile enough to meet the vision of any patient. Some people may want to add density to their brows. Others may want to improve upon an existing shape to flatten their arches or enhance them. The before and after pictures show one of Dr. Umar's patients who wanted the look of Brooke Shield's brows. He turned her wish into a reality.
With Dr. Umar's help, fuller brows can be achieved as though they were naturally grown without having to settle for makeup or tattoos as a second best option.