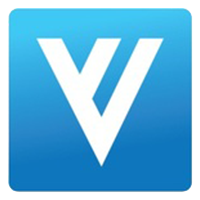 Lansdale, PA (PRWEB) April 05, 2013
Veris Associates has acquired Visalign and combined the names and expertise to form VerisVisalign. The company launched a new brand and website in late 2012 and are adding ITIL Intermediate certifications as well as IT staffing to it's already extensive offerings.
Veris founder Deborah Moses-Elton says she decided to combine the names rather than create a new identity in order to "capitalize on the equity in both names. Both companies were well known in the industry and had been working together for a year prior to the acquisition, so keeping both names made sense."
Since the acquisition, VerisVisalign has enjoyed significant growth in its added services and client base, and notes Moses-Elton, the two companies melded together seamlessly. "Governance and IT Service Management knowledge is crucial for implementing technical projects or a Service Desk, and training is just icing on the cake. Adding a staffing practice at this time allows us to fulfill requests for our clients that we previously could not handle."
The company also currently offers ITIL Foundations certification, and soon will add ITIL Intermediate certification. Moses-Elton is confident that with the additions of this ITIL training and IT staffing, the name recognition of the two companies, and the continued visibility of the acquisition, the future is bright at VerisVisalign, especially as the company plans to celebrate it's tenth anniversary in April.
VerisVisalign provides services in four basic areas: Governance and IT service management, technical projects, service desk services and training. They are a Microsoft Certified Partner and an Accredited Training Organization, specializing in ITIL and Project Management training. To learn more please visit their website.