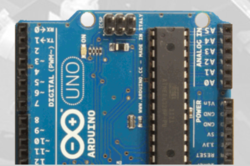 xcelMe is now offering affordable, live-online "Maker" courses. These courses provide anyone with the imagination to invent, the technical ability to use these new poweful tools.
Scottsdale, Arizona (PRWEB) April 03, 2013
The new industrial revolution is being powered by inexpensive and powerful tools never before so accessible to entrepreneurs with the right technical skills. Open source tools and 3-D printing, affordable CNC machines, along with powerful and easily programmable micro-controllers, now bring prototyping and manufacturing to the desktop.
xcelMe's Maker Courses cover 3D Printers, CNC Machines, Arduino and Raspberry Pi micro-controller programming, and iPhone & iPad sensor integration. These courses are offered live & onDemand every Tuesday and Thursday evenings. All live courses are also recorded. Students always have access to courses they purchased and can retake them as often as they like. These courses are:
1) Understanding Electronics using Arduino and Raspberry Pi Micro-controllers
2) Intro to Programming the Arduino and Raspberry Pi
3) Advanced Programming for the Arduino and Raspberry Pi
4) Cool Makers Projects using the Arduino and Raspberry Pi Micro-controllers
5) iPhone and iPad Communications and Sensors with Arduino and Raspberry Pi
6) Intro to 3D Printers, CNC Machines and 3D Software for Serious Makers
xcelMe has been leading the online training of thousands of iPhone and iPad developers for the last 5 years. These developers have created some of the most popular apps in their categories on the app store.