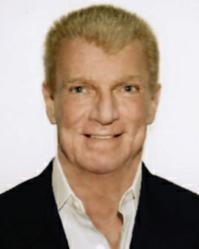 "We are honored that an executive leader of Dr. Madsen's caliber has selected AVAR as his next professional venture," states Randy Mitchell, Chairman and Chief Strategic Officer of AVAR.
Bay City, Michigan (PRWEB) April 03, 2013
AVAR LifeStyle Design, Inc announced today the appointment of Dr. Ola Madsen as its incoming CEO. AVAR LifeStyle Design is a LifeStyle Enrichment company that is dedicated to helping people take control of their lives through healthy eating habits, a fat burning, muscle protecting meal plan, a topnotch nutritional product line and personal development training.
Madsen is a direct selling industry veteran who started his first business at the age of 23 selling biodegradable soap. Fifteen months later, he became the President of the company in Scandinavia. He retired at the age of 30, returned to school and earned his PhD in Behavioral Psychology and a Masters in Theology and Divinity. During this time, his former company acquired a nutrition and jewelry company and invited Madsen back to serve as the International VP. Within a few years, he helped grow that company to several million dollars in monthly sales. The company is still going strong today with over a million distributors worldwide. He later served as President of another health company from Asia. During his tenure there, the company worked closely with Malaysian and Chinese government agencies on product and marketing development and research. The company gained such a favorable reputation that it became the recipient of government grants to fund research on how herbal products could help heal the body.
"We are honored that an executive leader of Dr. Madsen's caliber has selected AVAR as his next professional venture," states Randy Mitchell, Chairman and Chief Strategic Officer of AVAR. "His breadth of experience, proven international success and incredible track record in this industry makes him an ideal candidate for leading our company."
Madsen is also an accredited Staley lecturer and speaker for the American Management Association (AMA) and American Society for Training and Development (ASTD). He has worked with and shared the stage with the likes of Tom Peters, Dennis Waitley and Ken Blanchard. He has consulted and trained with various Fortune 500 companies in the US, Europe, Asia and the Caribbean. His long-standing commitment to healthy living and fitness led friends to encourage him to pursue bodybuilding at the age of 58. He began to train seriously and by the time he was 59, he competed in his first bodybuilding competition. Madsen remarks, "What you eat in private, you wear in public. One of the most intimate relationships you'll ever have is with your fork, knife and spoon because that's what puts the fuel in your body. The body you make makes you. I feel better today at 65 than I did in my 30's."
AVAR President, Ia Jimenez, is delighted to have Madsen on the team. Madsen was a personal mentor through the years and was instrumental in her decision to pursue a long-term career in the direct selling industry. They had hoped to work together one day. That day has come. Jimenez says, "I have seen firsthand the life-changing results Dr. Madsen has had on countless lives through the years, professionally and personally. He is the full embodiment of AVAR's META LifeStyle Enrichment model. He is someone that has made health an utmost priority and walks the talk every day. He has always been passionate about educating and helping people change their lives. There's no better person to lead the charge in our mission to help people get their lives back on track. From a business perspective, Dr. Madsen has a reputation for excellence in leading strong teams with the highest level of integrity and business ethics. It's really a dream come true to work side-by-side with him."
For Madsen, AVAR represents the culmination of everything he's passionate about in one place. He says, "I am extremely excited because in all my years I've never been involved in a company that has all the pieces together to help combat the greatest health crisis around the world today. In the US alone, two-thirds of the population is overweight or obese. Being overweight opens the door to many life threatening and debilitating diseases. AVAR is not just a weight loss company, it's a company that has put together a unique system by teaching people how to eat correctly and exercise right. They focus on the whole picture; mental, emotional, physical, financial and spiritual. The company has the full package to help people help themselves. I'm excited about working with the management team and sales force, as they are very committed and enthusiastic. I look forward to developing a life-long relationship with them."
AVAR LifeStyle Design's mission is to help people take back control of their health. Through the 16-Week LifeStyle Transformation Journey, anyone can make healthy eating, fitness and a positive mindset a lifestyle habit. With an all-natural nutritional product line and fat burning meal plan, a powerful coaching model utilizing the AVAR method, and an opportunity to realize a true income with a unique financial revenue share plan, AVAR has created an innovative model where everyone wins.