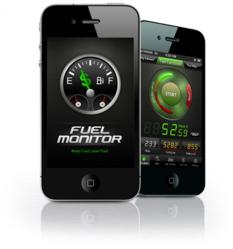 And we think it will prove particularly useful to peoples' lives
(THE NEXT WEB)
(PRWEB) April 02, 2013
With ever rising petrol prices, two humble students looking for a way to regain the control of this huge monthly expense have created a new app that allows any driver to do exactly that!
Moreover, now, this new innovative app is available for consumers on App Store.
Interested in how the app actually works?
The app recognizes certain aspects of any typical journey such as if there is heavy traffic or if the driver is accelerating wildly. Based on the type of vehicle and latest petrol prices (added easily/ manually ), the app will calculate the efficiency of the journey's fuel consumption. The app will also present the driver with real time information regarding journey destination, speed, amount of petrol consumed, average fuel consumption and finally, the estimated cost for the current journey.
Using this app will save the average driver a significant amount of this monthly expense and also has a green bonus as it allows drivers to actually reduce adding their share of carbon footprint.
Spreading the word about this healthy way to help control monthly expenses and keep the planet just a little bit cleaner would empower individuals and return the confidence that a change in expenses and pollution is not so far fetched as it so often feels.
More details are available upon request such as graphics, a full description of the app and its benefits and a trial copy (i.e promo code). In addition, a full explanation and demonstration of the app's various functions can be easily provided.
For any additional inquiries, one of the fuel monitor creators, Erez Halperin – partner in The AGApps Team, will be happy to help and provide any desired explanations.