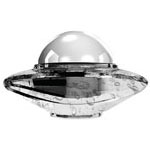 Rachel Goodyear, Esthetician at DrSkinSpa.com, said, "The ingredients used in Clayton Shagal Collagen Gel are naturally derived and of clinical-grade strength
Anaheim, California (PRWEB) April 17, 2013
DrSkinSpa.com, a popular and well-regarded skin care industry e-commerce retailer, focuses on bringing clinically proven, anti-aging innovations to clients via premium skincare products. They have just added Clayton Shagal Collagen Gel to their wide collection of skin product offerings.
Clayton Shagal Collagen Gel contains a pure collagen that can penetrate the skin's outer layers and restock collagen fibrils that the skin cannot continue to supply on its own. The clayton shagal collagen gel works to diminish the signs of aging by introducing new collagen and forming-agents to the skin's cells. Clayton Shagal Collagen Gel uses the most pure form of collagen that has ever been commercially developed. With a 99% pure collagen formula, clayton shagal collagen gel ensures that users will not have to resort to collagen injections in order to achieve the look of youth and vibrancy they seek.
The developers of Clayton Shagal Collagen Gel understand the skin's natural process of regeneration and utilize the three most important components to achieve this results: collagen, elastin and water. Instead of a wrinkles cream solution, clayton shagal collagen gel is a gel that penetrates and does not simply lie on the skin's surface.
Rachel Goodyear, Esthetician at DrSkinSpa.com, said, "The ingredients used in Clayton Shagal Collagen Gel are naturally derived and of clinical-grade strength. It's wonderful to find a product as effective as clayton shagal collagen gel because of the multiple advantages it has on the skin's rejuvenation process."
Clayton Shagal Collagen Gel was originally founded as a treatment for burns, acne and a variety of skin disorders. It was used in German hospitals, where it was first formulated. Eventually the clayton shagal collagen gel was noted for its multitude of other uses for the skin, particularly its anti-aging benefits. Specifically, the clayton shagal collagen gel can improve thinning skin, adding volume to it. The clayton shagal collagen gel will smooth out wrinkles and fine lines. In addition, scarring, hyperpigmentation issues, stretch marks and enlarged pores will be improved with Clayton Shagal Collagen Gel.
Moisture retention is improved, the complexion is brightened, the skin's texture becomes softer, and healing and blood circulation are all improved with Clayton Shagal Collagen Gel. Only a tiny amount of the clayton shagal collagen gel is necessary for application to reactivate the skin's collagen fibrils and for pore penetration.
About DrSkinSpa.com:
The DrSkinSpa.com skin care company is doctor-operated and doctor-owned. The company researches and chooses only the best and scientifically proven ingredients to include in their product choices. DrSkinSpa.com offers a 14-day money-back guarantee for every product on their web site. The site also offers a unique 120% price protection guarantee and free shipping. Free esthetician consultations are also available. The company is owned by Crescent Health Center and is based in Anaheim, California.