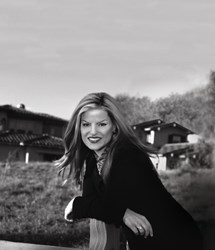 "I worked my way up from assistant to agent and have been practicing ever since," said Thinnes.
San Diego, CA (PRWEB) April 05, 2013
Real Living Lifestyles is honored to announce Katharina Thinnes as their 2012 #1 Individual Top Producer. This is Thinnes' third year receiving this honor and this year had the highest gross commission income and fifth highest number of transactions closed of all individual agents at the brokerage.
Thinnes started her career in real estate working as an assistant while she was in college, earning a degree in public relations and advertising. "I worked my way up from assistant to agent and have been practicing ever since," said Thinnes. In addition to being one of Real Living's top producers, she is a Relocation Specialist and an Elegant Homes Director for the Real Living Luxury Division.
When it comes to her client's needs, her philosophy is hands on from start to finish, making the process as comfortable and seamless as possible. With her strategic marketing skills she goes above and beyond, not only with exposure, but also with her presentations. Selling her listings in an average of two weeks or less, while still establishing the highest price per square foot in the neighborhood. This is what sets Thinnes apart from other agents in the business. Her track record mirrors her talents, averaging for her sellers, a 300% return for staged listings.
Thinnes is respected among her peers at Real Living Lifestyles, also earning her the 2012 Gold Award in the Rancho Santa Fe Office. The Gold Award is nominated and voted for by agents at the brokerage. It honors the agent whom other agents feel is most effective and professional, and whom they would hire to represent themselves.
While Thinnes had an amazing year in 2012, she is setting herself up for an even brighter 2013. She announced recently that she has joined forces and will be ramping up a "power team" that is sure to provide some healthy competition for other real estate teams in the area. "Building a phenomenal team and environment, where I can cultivate and share my experiences with others who have my same passion," is and will be Thinnes' goal.