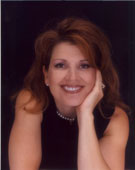 Under the Affordable Care Act certain preventative services for women must be fully covered under most health insurance plans, meaning no copay, deductible, or co-insurance. The freebies kick in when plans renew, typically in January 2013.
Phoenix, Arizona (PRWEB) April 01, 2013
When it comes to health, women are often the primary decision-maker for their families and the trusted source in circles of friends. They are also key consumers of health care.
Under the Affordable Care Act, certain preventative services for women must be fully covered under most health insurance plans, meaning no copay, deductible, or co-insurance. The freebies kick in when plans renew, typically in January 2013.
While women are more likely to need preventive health care services, they often have less ability to pay. On average they have lower incomes than men and a greater share of their income is consumed by out-of-pocket health costs. A report by the Commonwealth Fund found that in 2009 more than half of women delayed or avoided necessary care because of cost. Removing cost-sharing requirements lets women decide which preventive services they'll use and when.
It has been estimated that 49% of all pregnancies are unintended. Increased availability of contraception and compliance will result in a decrease in the number of unintended pregnancies. In fact, one study found* that the rate of women getting an IUD went up as much as 9% when cost sharing was removed. For oral contraceptives, vaginal rings, and injections it was found that the increased utilization was explained by improved compliance of existing users and an increase in the number of users. The average number of scripts per user increased as cost sharing decreased. Good news if your family is complete. The most notable is the dramatic increase in Essure, currently the most popular method of female permanent contraception or sterilization. Women have jumped to take advantage of this procedure with very little cost and embrace the freedom it provides.
Other additional women's preventive services that American women once had to pay for will no longer require a copay include:

Well-woman visits: This includes an annual well-woman preventive care visit for adult women to obtain the recommended preventive services, and additional visits if women and their health care providers determine they are necessary. These visits will help women and their health care providers determine what preventive services are appropriate, and set up a plan to help women get the care they need to be healthy.
HPV DNA testing: Women who are 30 or older have access to high-risk human papillomavirus (HPV) DNA testing every three years, regardless of Pap smear results. Early screening, detection, and treatment have been shown to help reduce the prevalence of cervical cancer.
STD counseling: Sexually active women have access to annual counseling on sexually transmitted infections (STIs). These sessions have been shown to reduce risky behavior in patients, yet only 28 percent of women aged 18-44 years reported that they had discussed STIs with a doctor or nurse.
HIV screening and counseling: Sexually active women have access to annual counseling on HIV. Women are at increased risk of contracting HIV/AIDS. From 1999 to 2003, the Centers for Disease Control and Prevention reported a 15% increase in AIDS cases among women, and a 1% increase among men.
Contraception and contraceptive counseling: Women with reproductive capacity have access to all Food and Drug Administration-approved contraceptive methods, sterilization procedures, and patient education and counseling, as prescribed by a health care provider. Contraception has additional health benefits like reduced risk of cancer and improving the health of mothers-to-be.
The health care law also protects women by providing insurance options, covering preventive services, and lowering costs:
Insurance Companies Can't Deny Coverage to Women. Before the Affordable Care Act became law, insurance companies selling individual policies could deny coverage to women due to pre-existing conditions, such as cancer and having been pregnant. In 2014, it will be illegal for insurance companies to discriminate against anyone with a pre-existing condition.
Women Have a Choice of Doctor. Thanks to the Affordable Care Act, all Americans joining new insurance plans have the freedom to choose from any primary care provider, OB-GYN, or pediatrician in their health plan's network, or emergency care outside of the plan's network, without a referral.
Women Can Receive Preventive Care Without Copays. For the first time, all women joining a new health care plan can receive recommended preventive services including well-women visits (Pap tests, cancer screening, etc), bone density, colonoscopy screening, birth control, contraception and sterilization with no out-of-pocket costs, to name a few.
Women Pay Lower Health Care Costs. Before the law, women could be charged more for individual insurance policies simply because of their gender. A 22-year-old woman could be charged 150% the premium that a 22-year-old man paid. In 2014, insurers will not be able to charge women higher premiums than they charge men. The law takes strong action to control health care costs, including helping states crack down on excessive premium increases and making sure most of your premium dollars go for your health care.
What else is covered?
The new law requires private insurance companies to cover a wide range of preventive services, including well-woman visits (Pap tests, cancer screenings, etc), bone density screening, diabetes screening, and prenatal care without co-pays.
BRCA counseling about genetic testing for women at higher risk
Breast Cancer Mammography screenings every 1 to 2 years for women over 40
Breast Cancer Chemoprevention counseling for women at higher risk
Cervical Cancer screening for sexually active women
Chlamydia Infection screening for younger women and other women at higher risk
Gonorrhea screening for all women at higher risk
Osteoporosis screening for women over age 60 depending on risk factors
Tobacco Use screening and interventions for all women, and expanded counseling for pregnant tobacco users
Syphilis screening for all pregnant women or other women at increased risk
Before the health care law, too many Americans didn't get the preventive care they need to stay healthy, avoid or delay the onset of disease, lead productive lives, and reduce health care costs. Often because of cost, Americans used preventive services at about half the recommended rate. Since August 1, 2012, about 47 million women gained guaranteed access to additional preventive services without paying more at the doctor's office. With the addition of these new benefits, the Affordable Care Act continues to make wellness and prevention services affordable and accessible for more and more Americans.
The Law Means Better Health and Fewer Health Disparities for Women
Not all Americans have equal access to health care. By eliminating cost sharing requirements, the Affordable Care Act helps improve access to comprehensive quality health care for all women. Secure, affordable coverage is quickly becoming a reality for millions of American women and families. While all this is great news, critical opposition is coming from all directions to reverse or strip these benefits away. Our advice is to take advantage of it while you can and available to you! Good things rarely last forever.
*Impact of Healthcare Reform on Contraception Costs for Commercially-Insured Programs by Dieguez, Fitch and Pyenson.
Kerisma Center – Understanding Women is located in Phoenix, Arizona and its mission is to promote health and prevent disease in women by providing all women who come to us with the highest quality care and with the information needed to make knowledgeable decisions about their health. Because a woman's gynecological health needs constantly change throughout her life, Kerisma's team of medical professionals work together to diagnose, educate, support and treat a wide spectrum of conditions for all phases of life. Our commitment to providing compassionate, personalized care places Understanding Women on the leading edge of women's healthcare.
All services are provided under the guidance of owner and medical director, Dr. Keri Sweeten. Dr. Sweeten is well-known in the Valley of the Sun for providing women with the safe, effective quality-of-life procedures they want and need.
###
Media Contact: Manuel Gil del Real
Title: General Manager, MGR Consulting Group
Phone: 480.759.2919
Manuel(at)MGRConsultingGroup(dot)com