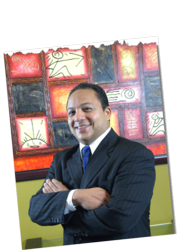 I want to help you grow your credit repair business.
Mayaguez, Puerto Rico (PRWEB) April 23, 2013
ScoreInc.com, North America's leading provider of credit repair dispute outsourcing software, has today announced the availability of their new ScoreWay Turnkey Credit Repair Business Solution. This solution combines numerous features required by credit repair professionals, with the capabilities that Drives Your Revenue. Access a recorded demo 24/7 at http://scoreinc.com/downloadwebinar.php.
"The key to success is to focus on core competencies and delegate the rest to a proven professional – the ScoreWay Turnkey Credit Repair Business Solution provides the means to do exactly that," in a statement released by company President Joel Pate.
According to Joshua Carmona, VP and Founder of Score, "With our new ScoreWay Turnkey Credit Repair Business Solution, we have been able to effectively align our revenue model to our customers' revenue stream. This keeps us focused on helping to improve our customers' business while decreasing their cost. If our customers do not generate revenue, we fail to generate revenue as well. We call it putting our money where our mouth is."
The new ScoreWay solution provides power, scalability and more. In addition, it provides all of these features in a SaaS package, allowing credit repair companies and professionals to maximize cost-effectiveness while ensuring their business processes are handled competently, by leading experts.
This best in class credit repair software solution offers a broad range of features, including complete credit repair customer management, 24/7 client status portal, referral agent portal, account dispute center, a dispute letter engine and a template letter creator. Other vital features for credit repair professionals include multiple office capability, multi-tenant capability, automated client email continuity, auto escalating customer statuses and more.
Joel Pate, President of Score, says, "While software is only a tool for the credit repair professional, it is an important tool. What credit repair companies need is for an experienced professional, not a salesperson, to assist them in growing their business."
This is exactly what they receive with the new ScoreWay Turnkey Credit Repair Business Solution. As with all of Score's other offerings, ScoreWay was developed from the ground up by experienced business professionals with direct, specific credit repair and production experience. Score's record also stands out from the crowd – with more than 150,000 consumer disputes, the company has more experience than any other credit repair outsource provider in the industry.
To find out more about the new ScoreWay Turnkey Credit Repair Business Solution" or Score's other offerings, visit http://www.ScoreInc.com. or call Toll Free 877-876-5921.
About Score: Score Inc. is the proven leader in the credit repair industry, and is the Number One provider of credit repair dispute outsourcing and software solutions in North America. Built by credit repair professionals for credit repair professionals, Score offers a powerful range of solutions to enhance the profitability and success of both large and start up credit repair companies. Score's data processing center is located in Mayaguez Puerto Rico. Accounting functions are performed in Mobile Alabama.