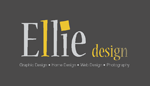 Ashburn,VA (PRWEB) April 21, 2013
With its latest innovations, the company is now able to help individuals and businesses to build and develop websites.
Aware that businessmen need internet services to succeed in their businesses, Ellie Design now offers affordable services to help people build their own websites. With its well-trained and highly skilled staff, the company offers to build websites from scratch and work for its search engine optimization at very affordable prices.
What makes interested persons to make their own website is their lack of knowledge, especially in graphic design and hiring people to make a website costs a lot. But not with Ellie designs. For a minimal fee, clients can avail of low cost services, from logo making to the actual marketing of their websites. Marketing includes making of online brochures and product catalogs, sending of marketing emails and using social media, as well as search engine optimization. Through this, businesses become competitive and easy to market compared to traditional businesses.
With this strengthening of its web design services, costumers will now have the chance to promote their businesses, establish their brand name and thus, expose themselves more to prospective customers for their own products.
Known for its excellent services rendered by well-trained and highly skilled personnel, Ellie Design has been aiming to give clients their best photography and web design experience.
Ellie Design is owned by Ellie Asemani, who came from Iran. She was already artistic as a child. Her first experience of photography was taking pictures of the beautiful panorama of Iran. She loves photography but studied graphic design as well to meet the demands of the modern times. At the age of sixteen, she was sent to the United States to pursue her love for photography and design. After graduation, she established her own company, Ellie Photography and Ellie Design.
Ellie Photography and Ellie Design continue to work for their customers, helping them realize their dreams into successful brands and businesses.
Assured of a kind of service that is difficult to duplicate by other s, customers remain satisfied with the services that they receive. With the customers' continued patronage, Ellie Photography and Ellie Design will continue to move forward so that it can keep its clients satisfied with the services they pay for.