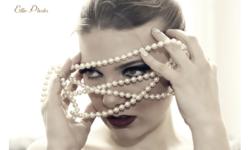 Special Package for photography
Ashburn, VA (PRWEB) April 19, 2013
Customers can now have a photo session at Ellie Photography studio or in any location that they like, for only $249 dollars. For these photo sessions, the customer will have the benefit of having an online gallery and 20 images on DVD.
Known for its professional and highly skilled photographers, Ellie Photography offers services for special events like weddings, baptism, birthdays, graduation, family gatherings and other events that are full of beautiful moments that are worth keeping for a long time.
Aside from the low price, there are a lot of benefits that clients can enjoy and experience from Ellie Photography. Photographers provide service on location to take candid shots as well as formal poses. These professional and skilled photographers know when to click their cameras to catch the best moments. Having a photographer on site will also provide other guests to have fun having their pictures taken.
Photography is an art and this is what the staff of Ellie Photography practice. Each picture taken is done with great care and insight because they do not just take pictures of people but also of the emotions that they have while the photo was taken.
Ellie Asemani, the founder of Ellie Photography, is not just an ordinary photographer but also an artist. She always stresses to her staff that there work is not just an ordinary job because they have to preserve special moments for a life time. They must produce works of value and which are worth what the customers pay for.
Ellie photography also takes portraits, commercial photos and family photos. By using skills learned from their special trainings, Ellie's staff produces commercial photographs that have sharp, clear and vibrant colors, which can easily attract the attention of customers. These pictures are use for advertising on brochures, billboards and other mediums where pictures are used. Ellie Photography is also popular among fashion designers, who want to display their designs in their full beauty.
Portraits from Ellie Photography are also known to capture not only the person's facial beauty but also his or her emotions and soul.
"My portrait picture taken by one of Ellie's staff shows the real me, outside and inside," revealed a customer who had his portrait taken at the company studio. "I paid lower than in other photo shops but I got the best portrait I ever had," he added.
Ellie Photography special offer will last until 16th of March.