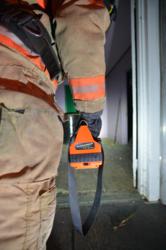 Sunbelt Fire is pleased to offer the HiViz FireTech line of products because it continues the successful business philosophy we've had since 1983 which is 'We listen to our customers, then provide what they need' - Thomas McLendon III, CEO, Sunbelt Fire
Fair Hope, AL (PRWEB) April 11, 2013
Sunbelt Fire, headquartered in Fair Hope, AL, has teamed up with LED lighting industry leader, HiViz LED Lighting, to launch the highly anticipated Supercharge Rebuild Program™. The Supercharge Rebuild Program™ takes industry standard flashlights and upgrades them to extremely bright handheld scene lights. The program's first product is the supercharged LiteBox® that delivers 32 times the light output of a traditional Streamlight LiteBox®.
"This program allows us to partner with quality fire apparatus distributors, such as E-One's Sunbelt Fire. With Sunbelt fire we are bringing an exchange program that allows fire departments to send in old LiteBox® units to HiViz to be upgraded to become a SuperCharged LiteBox®," says HiViz LED's SuperCharge Program Manager, Mark Miller. "We will recycle the exterior housing, provide new internal components including a circuit board and upgraded battery, and add an extremely bright LED light head that carries the industry's only lifetime warranty. All this is to transform their flashlight into a completely new handheld scene light that provides immediate scene level lighting for the first on scene responders."
"Sunbelt Fire is pleased to partner with HiViz LED Lighting to bring our customers the FireTech line of products because it continues our successful business philosophy since 1983 which is 'We listen to our customers, then provide what they need, not what we want to sell,'" says Thomas McLendon, President of Sunbelt Fire.
HiViz LED Lighting offers the FireTech line of products ranging from low profile LED brow lights which are 2 to 4 times brighter than other competitive scene lights, to FireTech work lights, and compartment lights to round out a complete offering of fire apparatus lighting solutions. In addition, HiViz LED Lighting provides incident response kits and emergency response tripods, all with portable, battery operated lighting solutions, as well as, a series of handheld scene lights designed for the emergency, fire, rescue market. The FireTech brand means that the product has been proven on the fireground and used by experienced firefighters to ensure the function and safety meets the needs of the firefighter and exceeds that of the FireTech competition.
"To see the brightness of this handheld light is truly unbelievable," says Kent Bradley, Sunbelt Fire's Manager for Loose Equipment sales. "In regards to the SuperCharged LiteBox® offering, the optic pattern is designed to act as a spotlight and floodlight at the same time," explains HiViz owner and firefighter Sam Massa. "You no longer scan the area with a small dot sized beam of light. This supercharged LiteBox® illuminates the whole scene allowing you to see obstacles, trace power lines, and illuminate accident scenes immediately up on arrival while larger, more time intensive scene lighting is set up." Sam adds, "Just a few weeks ago we shot a video that really shows the output and versatility compared to the industry standard parts and 8 watt halogen handlights."
That video can be found here: http://youtu.be/LjheBmUE8pU
In addition to providing quick light to illuminate the entire scene, the SuperCharged LiteBox® uses the existing housing so that it is recycled. HiViz LED Lighting upgrades the battery providing a longer run time, provides a new circuit board, new switch and a 7-diode, 3500 lumen lifetime warranty light head. Finally, an extremely useful feature is that the SuperCharged LiteBox® uses the existing charging cradle you already have.
Brightness: The 7 diode, 3500 lumen work light used in the SuperCharged LiteBox® Rebuild program is the best cost per lumen value available on the market today. It also comes with an industry leading lifetime warranty. "This light has a lot of punch in a small package," says James Christopher of HiViz LEDs. "Customers like it because it looks great, shines bright, fits in their existing charger and is a superior value to alternative handheld lighting solutions"
Cost: At $399 for what, until now, has been a truck mounted rechargeable flashlight, we challenged HiViz as to the market response. "It's very simple. The first reaction is 'That light is too expensive'. Then we ask them to place it on side-by-side with the light they are currently using. We first turn on what they are currently using. Then we turn on the Supercharged LiteBox®. It changes the game," says Mark Miller, SuperCharge Rebuild program manager. "The reaction is always an audible 'Whoa!' exclamation. It's no longer a flashlight, but a handheld scene light, a completely higher value for a slightly higher price."
Put another way, if you were to place 30 traditional LiteBox® units next to each other along the side of a fire truck all pointed to the emergency or fire scene, they would not equal the light output of one HiViz Supercharged unit.
Light on Target: "Other solutions are the ability to adjust the light head to get light onto the target," describes, Sam Massa. "With our solutions using LED collimator technologies, we are able to direct the light into patterns that ensure the light is already on the target and the entire scene is illuminated."
LifeTime Warranty: All FireTech lighting solutions come with the only life time warranty for lighting offered in the emergency/ fire/rescue industry. This is a straight forward replacement warranty for the light head for the life that your customer owns the light. If the light head stops working virtually for any reason other than crushing it, HiViz LEDs will replace it. Battery and other components carry a 1 year warranty.
Sunbelt Fire was founded in 1983 and services as the exclusive E-One distributor for Alabama, Mississippi, Louisiana, Arkansas, Northwest Florida, and far western NC. Sunbelt Fire prides themselves in 24/7 services and their goal is to be the best source for emergency apparatus, including its own quick attack, light rescue, brush truck, as well as offering a full line of firefighting supplies, including truck parts, fire equipment, rescue tools, and breathing air.
HiViz LED Lighting provides solutions for the emergency/fire/rescue market offering the FireTech low profile Brow Light, FireTech scene lights, apparatus work lights, compartment lights, self contained Emergency Response Kits, and handheld lighting solutions. LiteBox ® and the LiteBox Series® is a product of StreamLite, Inc. HiViz LED Lighting is located in Lillington, NC and is owned and operated by firefighter, Sam Massa and his team. For more information about how the FireTech Brow Light, the SuperCharged LiteBox® or other lighting solutions can be implemented in department and across your fleet, contact HiViz LED lighting by emailing sales(at)hivizleds(dot)com or calling the office at 703-662-3458.