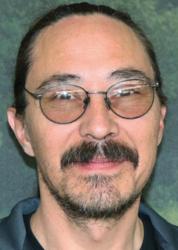 I tried everything I possibly could. I know I did my best.
Alexandria, Virginia (PRWEB) April 03, 2013
John Lilley of Kelowna, British Columbia, a professional truck driver for Bison Transport of Winnipeg, Manitoba, has been named a Truckload Carriers Association (TCA) Highway Angel. He is being recognized for volunteering to help at the scene of a bad accident and for making a valiant effort to save the life of one of the victims.
On December 11, 2012, around 2:30 p.m., Lilley was on his way to deliver a load when he got stuck in a long line of traffic headed westbound on Highway 3 between Revelstoke and Golden, British Columbia. An accident up ahead was preventing traffic from moving.
Over the CB radio, Lilley heard a request for volunteers with medical training. With 23 years of experience as a volunteer search and rescue medical technician for Kelowna Emergency Services, Lilley immediately responded. A police officer picked him up and took him to the accident scene, where he saw that the driver of a four-door passenger vehicle had lost control while entering a tunnel. He had slammed into another vehicle head-on. The collision tore the side of the car wide open, from the front headlight to the back door. There were five people in the car.
The scene was horrifying and gruesome, but Lilley told himself, "I can do this." Managing to stay calm, he was asked to focus on the driver, who was bleeding both internally and externally. Because of the dense fog, it took about 40 minutes for authorities to land a helicopter at the scene. During this time, Lilley continuously checked the man's vital signs and did his best to maintain the man's weakening pulse. Despite Lilley's best efforts, the driver succumbed to his injuries.
Lilley recalls that day with much emotion. "I tried everything I possibly could," he said, sadly. "I don't regret what I tried. I know I did my best."
For his attempt to save a life, Lilley was presented with a Highway Angel lapel pin, certificate and patch. Bison Transport also received a certificate acknowledging that one of its drivers is a Highway Angel.
The Highway Angel program is sponsored for TCA by Internet Truckstop. Since the program's inception in August 1997, hundreds of drivers have been recognized as Highway Angels for the unusual kindness, courtesy, and courage they have shown others while on the job. TCA has received letters and e-mails from people across North America nominating truck drivers for the program.
To learn more about the Highway Angel program or to nominate a driver, please visit http://www.truckload.org/highway-angel.
# # #
TCA is the only national trade association whose collective sole focus is the truckload segment of the motor carrier industry. The association represents dry van, refrigerated, flatbed, and intermodal container carriers operating in the 48 contiguous states, as well as Alaska, Mexico, and Canada. Representing operators of more than 200,000 trucks, which collectively produce annual revenue of more than $20 billion, TCA is an organization tailored to specific truckload carrier needs.
Founded in 1995, Internet Truckstop is the first and largest freight matching service on the Web. Internet Truckstop offers more tools than any other freight matching service available. These easy-to-use tools, the largest freight database, and a commitment to the transportation industry make Internet Truckstop the leader in Internet freight matching.