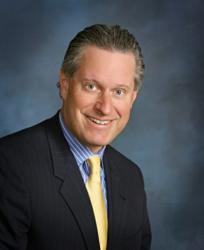 While education is priceless, it shouldn't make you penniless.
Raleigh, NC (PRWEB) April 01, 2013
As a (econometric-mortgage) patent holding multi-variate statistics person (and a mortgage broker), Andy May believes in data. Build the best model for fitting the student to the school. Enter the data, and shazam, the best schools rise to the top. Meanwhile, Irene Higginson, Allen-Tate Realtor, 919 389 7778 puts feet on the street combined with savvy knowledge of the Wake County school district to be able to deliver the best location for a family that is squarely focused on delivering children the best education possible. Here's how Andy May and Irene Higginson do it in 3 easy steps.
Step 1 - Build a model. A factor model is a simple list of what's important to the child. When reviewing schools a visit is a must. Is the school a good fit for the student? So, "Fit" might be 30% of the factor model and might include the following sub-elements: Location, student-body similarities or differences, buildings, sports, music, same values, community volunteer opps, etc. Factor 2 might include grades (a child doesn't want to fail and should be challenged). The grading system matters (10 point scale? 7 point? A, B, C. etc.). Arts, sports, academics, placement are all additional factors. Each of the important factors selected should be weighted and a score for each school can be derived. From there, the top 3 list is created and a visit should open some doors.
Step 2 - Price. Life isn't free. Value the education alternatives. Determine which schools place students where a child can afford to attend. If all the kids go to prestigious schools, will $250,000 stop the child from attending a school they desire? What about Carolina and State? How many children matriculate to the intended target school? Thinking out 12 years is a long time, and the school or schools that the education bound student attends will determine their peers and their intentions after high school. Will it be community college, a low-cost high value college, or dam the torpedoes we're paying $250k or more for education post-high school?
Step 3 - the final step. A Realtor is the most important decision you'll make in finding an appropriate education for family members. Hire the smartest Realtor available. Not the one that advertises the most. Not the one that sells the most. A smart Realtor like Irene Higginson, with years of public/private school knowledge and experience is the way to go. A great Realtor will find the perferct fit and location for a family devoted to education.
For statistics and data on the wake county school system - graduation rates, reading and writing and math scores, and other data, go to http://www.adrmortgage.com and search for schools. Education starts with data collection. Start today and be prepared to put in the time, it will be so worth it. Andy May has been a volunteer interviewer for an elite undergraduate school for 6 years, has been a past Junior Achievement volunteer (over 10 years), and has strong opinions regarding Triangle K-12 education and beyond.
That's it. Welcome home!
Get the most value out of a home sale or purchase by working with licensed professionals that have significant experience. You'll be thankful you did. You can find additional information from Andy May, mortgage expert, at Andy May's blog. ADRMortgage.com was founded by Andy May in 2005. For additional information please go to http://www.adrmortgage.com or contact Andy May directly. License number 103418.