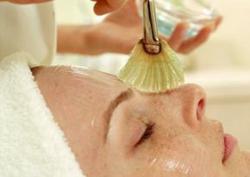 ...acne suffers want help now!
(PRWEB) April 30, 2013
A recently published study in the journal MBio describes a discovery of a type of virus that seems to help with acne. The viruses do this by killing acne causing bacteria, called Propionibacterium. Several of these acne fighting viruses have been identified. This is an exciting development in the understanding of acne. Continue reading to learn more on how to get rid of acne.
While the news is exciting, Skin Care Report is recommending time proven techniques to minimize acne impact. Here are some tips:
● Don't pinch or "pop" pimples. This can spread skin oil, called sebum, and potentially the bacteria too. Consequently, formally healthy skin surrounding the zit can become infect and damaged.
● Avoid irritating the skin. Examples are hats or harsh scrubbing.
● Wash your face regularly. Cleaning the face is an important part of home remedies for acne. Don't provide a comfortable home to bacteria.
Still, while we wait for researchers to transform the new found knowledge into substantial aid against the skin condition, acne sufferers want help now! Here are some tips for shortening the lifespan of a pimple:
● When you first notice that you are breaking out with a pimple, it is important that you try your best not to touch it. The less you touch it, the less aggravated you will make it.
● Get a cloth and soak it in warm water. Press it against your pimple and hold it in place for one minute. This will help the swelling go down and helps pimples go away sooner.
● Wash your face with a gentle cleanser. Try cleaners that do not over dry skin.
● After you have washed your face, apply salicylic acid onto your pimple. Dotting the pimple with a q-tip that has salicylic acid on it can be a targeted treatment. You could also use a cotton ball.
● In the morning after you have washed your face and removed the salicylic acid, apply a thin layer of benzoyl peroxide onto your pimple. This facial medication will help shorten the duration of your pimple.
A recent publication in the Dermatology Online Journal reviews the "Current State of Acne Treatment". Salicylic acid peel results and other chemical peel treatments for various skin types are discussed.
_________________________
About Skin Care Review
Skin Care Review simplifies complicated dermatology news for estheticians and other skin care enthusiasts. Our vision is a world more informed about skin issues and their solutions.