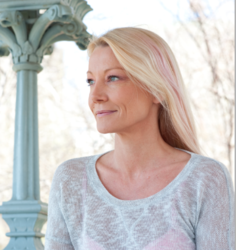 "Multi-tasking women need multi-tasking products."
New York, NY (PRWEB) April 16, 2013
Malena Belafonte is a woman with a lot of talents. She is a singer, songwriter, producer, an international model with a long track record and a mom. She is also a co-founder of The Speyer Legacy School, a private elementary school for eager learners in Manhattan. She owns a production company, a cosmetics company, the web store http://www.malenabelafonte.com, writes a weekly column and is a full-time mom and wife.
"Creating a cosmetics line that supports my lifestyle is just a natural evolution for me. I don't limit myself, I jump into things 500% because I see a need. Women do not have time for themselves and I felt that there was a need for a healthy, yet vibrant, glamorous mineral cosmetics line. Mineral cosmetics seem to have a "green vibe" that might not translate well to certain consumers. I felt that there was a need for a line that gives you all the newest colors and looks, but made of minerals that benefit your skin. If you end up wearing it into the night because you are exhausted, it is OK, too. Women need to have a plan B," says Malena Belafonte.
Malena Belafonte is herself one of those women who need a plan A and B and sometimes C and even D. Juggling being a full-time mom while having a public career, being a trustee, running a production company as well as a cosmetics company, managing a singing career and working on her first book, makes for one busy lady. "Malena has always worked harder than most. She takes on tasks for 3 people, while taking care of her family without help. It has always been her mission to help others be the best they can be, because that is how she lives her life. I see her cook dinner, paint a chest of drawers, while helping the kids do home work and then get totally excited about new colors for her cosmetics series, while rehearsing on a song and doing laundry. Her pace is definitely faster than mine, but somehow she is able to make it work while looking beautiful and completely together," says Malena's mother, Irmgard Mathiesen, who is Malena's inspiration as a mom.
"We are all so busy and as women we take on the world. Everyone expects us to be the best we can be, look the best, otherwise we are accused of 'falling apart.' My cosmetics line is designed to be easy to use and fast to apply. The minerals are forgiving, the colors are vibrant and the quality is amazing. You get a healthy glow no matter what skin type you are. Additionally, these products are hyper-allergenic, no talc, no starch and the foundations and powders have SPF. Multi-tasking women need multi-tasking products," says Malena Belafonte about her new "Malena" series.
"It is hard enough holding it all together as a women and a mom. Taking time out for 'you' almost feels like cheating, which is why I designed this line to be easy to use, yet glamorous, while still using minerals instead of chemicals, so your skin actually benefits from the make-up," says Malena Belafonte.
Malena by Malena Belafonte can be found on http://www.malenabelafonte.com.