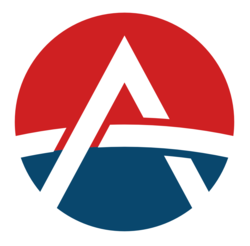 Unlimited assets, unlimited account values all for one low annual fee of $285. No charge for all cash accounts until you purchase your 1st asset. A lower annual fee of $165 for account values of $7500 or less.
Asheville, NC (PRWEB) April 22, 2013
American IRA, a national self directed IRA company, announces significant fee schedule changes. CEO, Jim Hitt, says "Keep More of the Money You Earn!"
This new fee schedule allows American IRA clients to hold unlimited assets and unlimited account values within their account without worrying about the annual fee. That's correct, the annual fee stays at a set $285 regardless as to the number of assets in the account and regardless as to how high the account value is.
This fee schedule is also designed to help those starting out with small account values by offering them a lower annual fee of $165 until their account value exceeds $7500.
Jim Hitt, CEO of American IRA said "You know I am an investor myself and I remember how hard I had to work to get those first investments and to start generating income that was higher than my expenses. We are not going to charge an annual fee to anyone that has an all cash account." Yes, that's correct, American IRA charges no annual fee for all cash accounts until the account holder purchases their first asset.
For complete fee schedule details, please visit the American IRA website and view the fee schedules in the fee disclosure section.
Seem too good to be true? Well, it is not...simply put...American IRA was founded by investors for investors! American IRA wants all of their clients to succeed.
About:
American IRA, LLC was established in 2004 by James C. Hitt in Asheville, NC.
The mission of American IRA is to provide the highest level of customer service in the self-directed retirement industry. Mr. Hitt and his team have grown the company to over $250 million in assets under administration by educating the public that their self-directed IRA account can invest in a variety of assets such as real estate, private lending, limited liability companies, precious metals and much more!
As a self-directed IRA administrator they are a neutral third party. They do not make any recommendations to any person or entity associated with investments of any type (including financial representatives, investment promoters or companies, or employees, agents or representatives associated with these firms ). They are not responsible for and are not bound by any statements, representations, warranties or agreements made by any such person or entity and do not provide any recommendation on the quality profitability or reputability of any investment, individual or company. The term "they" refers to American IRA, located in Asheville, NC.