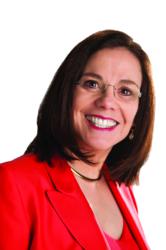 Richardson, TX (PRWEB) April 02, 2013
On Friday, April 12, 2013, Influence expert Melinda Marcus will show the Marketing Executives Networking Group (MENG) Dallas/Fort Worth Chapter how persuasive psychology, body language and strategic messaging can influence decisions on a deeper level. As a consultant and coach, Marcus has been tapped by technology companies, high wealth management firms, manufacturing companies and even NFL teams to "open doors and close deals". In fact, Marcus' record of helping clients win contracts is expected to top $300 million this year!
Says Marcus, "MENG senior executive membership will walk away with 7 tools that will strengthen their abilities to impact multi-million dollar decisions. Their members can easily relate to the kinds of opportunities where prospects are choosing between competing resources. I expect this audience will not only apply the influence strategies to gain an advantage in those situations, but also leverage the same principles to vet choices when they are the decision makers."
Marcus developed an approach called inPSYCHS (sounds like insights) to help executives improve their win rates, in some cases by as much as 60%. She will illustrate with real cases how subtle changes in the way you relate to prospects can have a major impact on your business outcomes.
Says Chuck Cohn, DFW MENG Chapter Chair, "Melinda's previous program for MENG was so popular, we are bringing her back for a second time. Her presentation style is entertaining, thought-provoking and memorable, offering leaders actionable ideas which can immediately be applied to business. Attendance is limited and we expect to fill the room at the University of Texas at Dallas (UTD Campus) School of Management."
While this breakfast session is open to the public for a $10 fee, pre-registration is required. To register: http://qr.net/kdsk
About Melinda Marcus
Melinda Marcus is an international consultant, coach and speaker on The Science of Influence. She works with corporate executives and entrepreneurs on how to leverage tested and proven strategies to dramatically improve business outcomes. TI, Morgan Stanley, Young Presidents Organization (YPO) and SMU Cox School of Business are a few of the organizations that have recently engaged Melinda to lead programs on The Science of Influence.
Melinda earned her B.A. with Honors in Psychology from Northwestern University and her Masters in Communications from SMU. Before starting her own firm, she was the first female Creative Director at The Richards Group, and won more than 100 awards for writing. Her original research has been published in the Journal of Applied Social Psychology and she is currently working on her first book.
About MENG
Founded in 1995, MENG is the leading national community of top-level marketing executives. The organization is devoted to enhancing its members' professional skills, relationships, and knowledge, priding itself on a culture of camaraderie. MENG is structured as a not-for-profit membership organization with more than 1400 members. Membership is made up of individuals who are at or above the VP level in their organization.
MENG fosters career and personal success across nearly all industries and marketing specialties by providing networking opportunities and the ability to share knowledge and best practices. To learn more about MENG or to access its database of executive-level marketing professionals, speakers, and consultants, visit http://www.MENGonline.com.