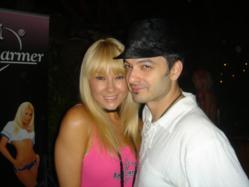 Dating rules such as those on when to call women not only can be tweaked, they must be tweaked to fit the situation and individual circumstances.
San Mateo, CA (PRWEB) April 04, 2013
Men who are single and in the dating pool can be confused, frustrated, and overwhelmed by the amount of so-called rules that a guy should follow in order to be successful with women. Knowing just when to call women is only one of the many rules of thumb a guy needs to know, says Dating Expert Carlos Xuma in his new report.
"It can be so confusing for guys who are learning how to successfully pick up women, which is why this new report gives easy to understand, logical, even rational advice on how to easily attract women," says Xuma. "These are called dating secrets, but really they intuitively make sense to most men."
Xuma's first rule in his report on top dating secrets is that when to call is not a fast and hard rule of thumb, but rather a guide that can be adjusted depending on the situation.
"Too many guys get extremely literal when trying to follow dating advice, Xuma says. "They hear that a guy is not supposed to call a girl for at least forty-eight hours after he gets her number and so they follow that exclusively without any wiggle room. Well, that rule of thumb might work most of the time, but not all the time. This report helps teach men how to make those subtle adjustments based on individual situations."
For instance, Xuma says, if a guy and a girl hook up the first night they meet and actually get intimate and spend the night together, there really isn't a reason why they guy needs to wait forty eight hours after that.
"Any and all rules for knowing when to call women need to be adaptable," Xuma explains. "In the above situation, it would actually be smart of the guy to call the woman later that day. But if a guy barely talked to a girl before getting her number and leaving, he might want to wait a day or longer so he doesn't seem desperate. Obviously the guy who had the girl stay the night is not going to appear desperate so the rules are different for him, right?"
In Xuma's new report about calling women, that is just one example of how some dating rules not only can be tweaked, but also must be tweaked to fit the situation and individual circumstances.
Knowing when to call women eventually becomes second nature, but until then, guys can learn the fine points by reading Xuma's new report.
Carlos Xuma has appeared on ABC and CBS television, as well as Playboy radio and has been a dating expert and attraction adviser for more than 10 years. Xuma has spent years teaching hundreds of men important dating skills, such as how to flirt with girls, how to pick up women, and when to call women. He is the author of The Bad Boy Formula, Secrets of the Alpha Male, the Girlfriend Training Program, and numerous other books and articles.
For more information, visit Carlos Xuma's website at http://www.carlosxuma.com.